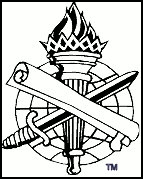 And take…the sword of the Spirit, which is the word of God. Ephesians 6:17
THE
SPIRIT'S
SWORD
Volume 24, Number 12
04/24/2022
Published by
Mt. Baker
church of Christ
Location:
1860 Mt. Baker HWY
Mailing Address:
P.O. Box 30821
Bellingham, WA 98228
(360) 752-2692
Sunday:
Bible Classes..........9:30 AM
Worship..10:30AM; 6:00PM

Wednesday:
Bible Classes.........7:00 PM
All sing last Wednesday
Web sites:
Mt. Baker church
Bible Answers

Editor......Joe R. Price
---
---
In this issue:
More, More About Jesus
Noteworthy News:

Gaslighting the Transgender Issue
---
Joe R. Price
Our gospel meeting begins today. It is self-evident our topic, "Jesus…," is broad and vast. But this should not deter us from thoughtfully studying and teaching God's word about Jesus. We believe this series of lessons can strengthen our faith and broaden our understanding of Jesus while encouraging us to greater devotion, worship, and service to the Lord. Ten speakers have worked diligently to prepare lessons for these purposes. We urge all to make every effort to be a part of this gospel effort and to invite others to join us.
Please consider some basic things the Scriptures reveal about Jesus as we begin this gospel effort.
Who Jesus Is
Jesus is the prophesied Christ (Ps. 2; 110; John 4:25-26). He is Immanuel (God with us, Isa. 7:14). He is the Son of God whose name is "Wonderful, Counselor, Mighty God, Everlasting Father, Prince of Peace" (Isa. 9:6). He is the Savior of the world (Luke 2:11; Acts 13:23).
What Jesus Has Done
Jesus fulfilled the law and the prophets, bringing deliverance from sin's oppression and righteousness to the nations (Matt. 5:17-20; Isa. 11:1-10; Acts 4:12; 10:34-35). Living without sin, He was the complete, sinless offering for the sins of the world. Jesus defeated the power of sin by His death (Rom. 5:9; 6:23; Heb. 2:14; 7:26-27). He defeated the power of death by His resurrection from the dead (1 Cor. 15:54-57).
What Jesus is Doing
Jesus is now at the right hand of God, exalted to His position of "power and riches and wisdom, and strength and honor and glory and blessing" (Rev. 5:12). There He serves as High Priest over the house of God, making intercession for those who come to God through Him (Heb. 4:14-16; 7:25; 8:1-2). There He sits on the throne of His kingdom, ruling in righteousness as the head of His body, the church (Acts 2:29-31, 34-36; Heb. 1:8; Eph. 1:20-23). Zechariah's prediction that the Christ "shall be a priest on His throne" is fulfilled (Zech. 6:12-13).
What Jesus Will Do
Jesus will return to raise all the dead, both the just and the unjust (John 5:28-29; Acts 24:15). He will not be coming back to reign on earth, for when He returns, the heavens and elements will melt with fervent heat (2 Pet. 3:10). The judgment of all will occur before the judgment seat of Christ (2 Cor. 5:10; Acts 17:31; Rev. 20:12-13). The righteous will enter heaven's eternal life and the unrighteous, hell's everlasting punishment (Matt. 25:34, 41, 46; Rev. 20:14-15).
This brief outline only touches the hem of the garment. John's conclusion to the life of Jesus is appropriate here, "I suppose that even the world itself could not contain the books that would be written" (John 21:25).
We eagerly anticipate the lessons our brethren will present about Jesus and are confident we will benefit from each one.
---

Joe R. Price

17 LORD, You have heard the desire of the humble; You will prepare their heart; You will cause Your ear to hear, 18 To do justice to the fatherless and the oppressed, that the man of the earth may oppress no more. (Psalm 10:17–18, NKJV)

Psalms 10 wrestles with the apparent immunity of the wicked from accountability and justice from the judgment seat of God (cf. Hab. 1:1-4). "Why do you stand afar off, O Lord? Why do You hide in times of trouble (Ps. 10:1)?" The proud boast in their greed and renounce the Lord; They could care less about God (10:3-4). The oppressors always appear to prosper as they arrogantly devise evil against the poor (10:5-10). They do not believe God sees their transgressions, nor will He "require an account" (10:11, 13). In weariness of heart, the oppressed cry out for God to see their evil and lift His hand of judgment against them (10:12). God does see the sins of the godless. He is the helper of the fatherless, and the helpless commit themselves to Him and the justice He will bring upon the wicked (10:14-15). His sovereignty secures our confidence that God will right every wrong; He is "King forever and ever" (10:16; 2 Thess. 1:6-10). What began as the psalmist's perplexity when the wicked appear to escape justice ends in a flourish of praise and adoration of the Lord. Nothing escapes His notice. In His time, God executes justice for the righteous cause of the humble, the powerless, and the oppressed who prepare their hearts to accept His righteous judgments (Ps. 19:9; 2 Pet. 3:7-10). -Sword Tips #2033
---
26 The servant therefore fell down before him, saying, 'Master, have patience with me, and I will pay you all.' 27 Then the master of that servant was moved with compassion, released him, and forgave him the debt. (Matthew 18:26–27, NKJV)
The parable of the unforgiving servant testifies to the depth and breadth of God's compassion and forgiveness (Matt. 18:21-35). God's extraordinary mercy is vividly displayed when contrasted with the ungrateful and unwilling response of the forgiven servant toward his fellow servant's plea for mercy (Matt. 18:28-30).
We fail to grasp the magnitude of God's forgiveness of our own sins when we refuse to forgive those who sin against us (Matt. 18:31-35). We must not comfort ourselves with a selfish, self-righteous limit to our willingness and responsibility to forgive others. Peter asked Jesus whether forgiving a sinner "up to seven times" would be sufficient. Jesus said, not "up to seven times, but up to seventy times seven" (Matt. 18:21-22). Christians forgive others "from the heart" without regard to the amount and frequency of the sins. God's model of forgiving us in Christ is how, with tender hearts, we forgive one another (Eph. 4:31-32). We reflect God's mercy toward us when we do. The heartbreaking truth is our heavenly Father will not forgive us if we do not forgive others (Matt. 18:33-35; 6:14-15). Thank God for His merciful forgiveness that shows us how to forgive those who sin against us. -Sword Tips #2031
---
NOTEWORTHY NEWS
(Current events in the light of Scripture)

Gaslighting the Transgender Issue


Joe R. Price

Last week "Bellingham Public Schools (BPS) announced Whatcom Middle School's Gender Sexuality Alliance Club (GSA) as the winner of its Think BIG competition in pitching a student drag show for middle school kids (ages 10-14), 770 AM-Washington reported" (newsmax.com).

Gaslight #1: Don't worry; the drag show will be behaviorally appropriate. BPS spokeswoman Dana Smith said: "the drag/talent show will be behaviorally appropriate" (bellinghamherald.com). What is behaviorally appropriate about encouraging youth to celebrate transgenderism? We'd like Ms. Smith to elaborate. According to God's word, it is morally inappropriate (Eph. 5:3-4; Rom. 1:25, 28-29; Gal. 5:19; 2 Tim. 3:3-4). Instead of focusing on the lie that gender is fluid (girls are boys and boys are girls), we are supposed to accept that the show will be "behaviorally appropriate."

Gaslight #2: Bullying and homophobia are wrong, so support the drag show. Here's part of GSA's winning pitch for the $2000 award: "If GSA received a fund, and was able to use that fund to spread the queer word, we know it would help awareness with bullying and homophobia, and why it isn't ok. It would also help people know that there is a GSA, and that it is a safe space for queers and allies all around. We want to make the world a safer space for queers, and all other peers" (newsmax.com). That is a deceptive diversion. We are not for bullying anyone. Neither are we "afraid" of homosexuals. We oppose the LGBTQ+ agenda and conduct because it is a sin against God and oneself (Rom. 1:24-27; 1 Cor. 6:9-10, 13, 18-20).

The gospel saves homosexuals from their sins (1 Cor. 6:11). Those who encourage children (or adults) to celebrate sin perpetuate moral chaos and confusion that destroys souls, families, and nations (Prov. 14:34). Calling evil good and good evil does not make it so (Isa. 5:20).
---
Created by Chuck Sibbing, last updated. 04/22/2022
The Spirit's Sword is a free, weekly publication of the Mt. Baker church of Christ, Bellingham, WA
Send all questions, comments and subscriptions to the editor at: ssword@bibleanswer.com