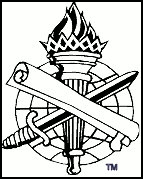 And take…the sword of the Spirit, which is the word of God. Ephesians 6:17
THE
SPIRIT'S
SWORD
Volume 14, Number 38
11/06/2011
Published by
Mt. Baker
church of Christ
Location:
1860 Mt. Baker HWY
Mailing Address:
P.O. Box 30821
Bellingham, WA 98228
(360) 752-2692
Sunday:
Bible Classes..........9:30 AM
Worship..10:30AM; 6:00PM

Wednesday:
Bible Classes.........7:00 PM
All sing last Wednesday
Web sites:
Mt. Baker church
Bible Answers

Editor......Joe R. Price
---
Elders
Morris Bass
Rick Holt
Joe Price
Deacons
Aaron Bass
Rich Brooks
Mike Finn
Dan Head
---
In this issue:
Do You Really Want to Go to Heaven? (By Bruce Reeves)
"Lean Not Upon Thine Own Understanding" (By Micky Galloway)
---
Do You Really Want to Go to Heaven?
Bruce Reeves
I believe it is possible to become so wrapped up in our day to day activities that we lose sight of the purpose of our lives as Christians, namely the attainment of heaven. If we miss heaven, anything we may accomplish on this earth will pale in comparison. Heaven is a prepared place for a prepared people. Let us examine some of the characteristics of heaven as we ask this wonderful question, "Do You Really Want To Go To Heaven?"
There Will Be No Sin in Heaven
"And there shall in no wise enter into it anything that defileth, neither whatsoever worketh abomination, or maketh a lie: but they which are written in the Lamb's book of life" (Rev. 21:27). The characteristics of sin are diametrically opposed to the very things that make heaven so desirable.
We do not bear the spiritual con-sequences of anyone's sin but our own. But we do suffer the physical consequences of sin on the earth. Sometimes the question is asked, "If God is such a loving being, why is there any such thing as death, sickness, or pain?" Who decided it was God's fault? When God first created the earth such was not the case. When did such develop? After man sinned and left his fellowship with God, Adam introduced physical death into the world by sinning. As a result of such, the things that produce death, sickness, and pain came into existence be-cause man left the purposes of his Creator.
The wonderful thing about heaven is that there will be no sin there. All the things that plague humanity will be vanquished by the grace of God. Thanks be to God which giveth us the victory!
---
"Lean Not Upon Thine Own Understanding"
Micky Galloway
"Trust in Jehovah with all thy heart, And lean not upon thine own understanding: In all thy ways acknowledge him, And he will direct thy paths." This quotation is from Proverbs 3:5-6. We either believe this is true or we do not. The "understanding" is a natural faculty of man and is that which distinguishes him from all other creatures. Such things as the sea and moon and stars are governed by laws of which they know nothing. They have no understanding and follow their destiny wholly unconscious of the operations they perform. The beasts of the field and the fowls of the air have an instinct which often surprises us. But while it is wonderfully exact as far as it goes, it is limited; and admits no evidence of understanding. These things are no wiser now than when they went to Noah for shelter and to Adam for names. Job said, "But there is a spirit in man, And the breath of the Almighty giveth them understanding" (Job 32:8). By means of this endowment he can look backward and forward. He can examine and judge. He can choose to refuse or accept. He can consider principles, and duties in their circumstances, and actions in their moral bearings. There is no power that God will use to arbitrarily take these from man.
This capacity, from the lowest degree of reason to the highest reach of intellect, is the gift of God, and should be cultivated by us as men and as Christians. We should rejoice that we live in a country and in an age that is so favorable to all kinds of information. It is a sad reproach to many, that in the midst of the availability of such knowledge they are found so ignorant. It must be the result of carelessness or indifference.
Though we strive to improve our understanding, we are not to lean upon it. Obviously if there was no danger of doing this the warning would be needless. Men are often proud of their knowledge and often exalt it over others. Certainly, most of us would not want to be charged as being a fool. This regard of our own understanding seems indeed to be a kind of equalizer of the human race; and the only thing with which all are satisfied. They lean upon their own understanding in preference to the understanding of others, whom yet, if asked, they would consider as very superior to themselves both in capacity and experience. They lean upon their own understanding in preference to the understanding of God Himself. Proverbs 2:6 says, "For Jehovah giveth wisdom; Out of his mouth (cometh) knowledge and understanding." Should they consult with an advisor it would be in hope of obtaining a confirmation that their understanding is right. Should one's advisor differ from his own conclusion, he would often break the relationship rather than to consider that he is wrong. Many go to the word of God, not to learn its content, but in the hope that they may find that which may be construed to justify their own notions and ideas (cf. II Peter 3:14-16). Whatever knowledge they may possess, they must surely be destitute of the practical wisdom that grows out of "reason of use" (Hebrews 5:14). We are told that Alphonsus, the astronomer, having apprehended some seeming irregularity among the heavenly bodies, was daring enough to say, "Had I been by the Creator when He made the world, I could have given Him some good advice." Such profanity makes a righteous man shudder! Yet many have fallen, in some degree, into similar error. Many find fault with God in His manner of governing the world, the church, the family, the individual. Many have been ready to direct the Spirit of the Lord, and, thinking they are His counselor, attempt to teach Him. How many there are today, who will say "this command of the Lord is unnecessary," because their understanding cannot grasp a reason for doing it!
The true man of God will remember how limited his own understanding is, and will not presume to understand those subjects that are entirely beyond his reach. Let him reflect how much he is impressed by appearances, and how different these often are from the realities of things. The Lord Himself said, "Judge not according to appearance, but judge righteous judgment" (John 7:24). Solomon said, "For who knoweth what is good for man in (his) life, all the days of his vain life which he spendeth as a shadow? for who can tell a man what shall be after him under the sun?" (Ecclesiastes 6:12). What would we be now, if things were always according to our own understanding? Let us look back and see how frequently we have been wrong, both in our hopes and fears. In many things we can now clearly see, that what we so eagerly desired in the past would have proved to be to our own hurt or ruin, and that which we were so anxious to escape has turned to our best favor, so that we can say, "It is good for me that I have been afflicted; that I may learn thy statutes" (Psalms 119:71).
Man is incompetent to judge for himself, because he knows not the influence that other and untried events will have upon him. To these he goes forward with his present views and feelings. These may reveal secrets in his character of which he himself is not aware and may fill him, not only with surprise, but often with dismay and disappointment in himself. When Elisha predicted with tears the atrocities and cruelties that Hazael would commit, he shuddered at the thought, and exclaimed, "But what is thy servant, who is but a dog, that he should do this great thing?" The man of God only answered, "Jehovah hath showed me that thou shalt be king over Syria" (II Kings 8:13). Hazael's elevation of himself transformed him into a monster. Therefore, it is that a man is measured, not by the success he attains in this life, but by the kind of a man that success makes him.
Men cannot "lean upon their own understanding" without going wrong! As David leaned upon his own understanding, he said, "I shall now perish one day by the hand of Saul: there is nothing better for me than that I should escape into the land of the Philistines" (I Samuel 27:1). He did not know that this was one of the worst mistakes he could have devised. It tended to alienate the affections of his countrymen, to justify the reproaches of his enemies. It put him out of the divine protection, and to lay him under obligation to a benefactor he could not oblige without betraying the cause of his God. Accordingly, he was soon drawn into a disgraceful dilemma with Achish when he was ordered to go and fight against his own people Israel. When he was released from this embarrassment and went back, he found that in his absence his property had been destroyed, and his family carried away captives (cf. I Samuel 21:10-29:9). Likewise, Lot "leaned upon his own understanding," and chose the plain of Jordon, which was well watered, like the garden of the Lord. By this decision he separated himself from the faithful. He was strangely induced to move into the town of Sodom itself; and dwelling among them, in seeing and hearing, vexed his righteous soul from day to day with their unlawful deeds. At length he was burnt out of house and home. His wife, for looking back, became a pillar of salt, so that he never after could go or gaze that way (cf. Genesis 13-19). Lot learned a hard lesson too late that he could not "lean upon his own understanding." Jeremiah said, "O Jehovah, I know that the way of man is not in himself: it is not in man that walketh to direct his steps" (Jeremiah 10:23).
Why will not men today learn the lessons that are so graphically pictured, and given "for our admonition" (I Corinthians 10:11)? There are those who "lean upon their own understanding" and say that God gave some commands that are not necessary to the salvation of one's soul. Others reason that the Church which Christ died for is not sufficient to provide help and consolation in difficult times and under trying circumstances, and will presume to set up machinery to do that which God said the church of His Son should do. May we say with David, "Therefore I esteem all (thy) precepts concerning all (things) to be right; (and) I hate every false way" (Psalms 119:128). May we acknowledge with him, "In all thy ways acknowledge him, And he will direct thy paths."
---
Created by Chuck Sibbing. 11/05/2011
The Spirit's Sword is a free, weekly publication of the Mt. Baker church of Christ, Bellingham, WA
Send all questions, comments and subscriptions to the editor at: ssword@bibleanswer.com