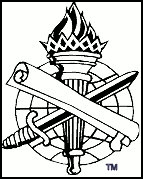 And take…the sword of the Spirit, which is the word of God. Ephesians 6:17
THE
SPIRIT'S
SWORD
Volume XIII, Number 05 February 28, 2010
Published by
Mt. Baker
church of Christ
Location:
1860 Mt. Baker HWY
Mailing Address:
P.O. Box 30821
Bellingham, WA 98228
(360) 752-2692
Sunday:
Bible Classes..........9:30 AM
Worship..10:30AM; 6:00PM

Wednesday:
Bible Classes.........7:00 PM
All sing last Wednesday
Web sites:
Mt. Baker church
Bible Answers

Editor......Joe R. Price
---
Elders
Morris Bass
Rick Holt
Joe Price
Deacons
Aaron Bass
Rich Brooks
Mike Finn
John Hague
Dan Head
---
In this issue:
Valentine's Day!!" (Jarrod Jacobs)
---
Ancient Wall of Jerusalem Unearthed
Joe R. Price
The Bible states that King Solomon built a wall around Jerusalem: "Now Solomon made a treaty with Pharaoh king of Egypt, and married Pharaoh's daughter; then he brought her to the City of David until he had finished building his own house, and the house of the LORD, and the wall all around Jerusalem" (1 Kgs 3:1). Now a portion of that wall appears to have been excavated by archaeologists from the Hebrew University in Jerusalem. This find dates from the tenth century B.C.E. (which corresponds to the Biblical dating of the reign of Solomon (1 Kgs 6:1). The excavation was directed by Dr. Eilat Mazar, who commented, "This is the first time that a structure from that time has been found that may correlate with written descriptions of Solomon's building in Jerusalem" ("Jerusalem city wall from 10th century B.C.E. uncovered", Israel Ministry of Foreign Affairs Website, Feb 22, 2010). The section of the city wall that was revealed is 70 meters long and six meters high. A gatehouse and a tower were also found (Ibid.).
"The city wall that has been uncovered testifies to a ruling presence. Its strength and form of construction indicate a high level of engineering," Mazar said. The city wall is at the eastern end of the Ophel area in a high, strategic location atop the western slop (sic) of the Kidron valley. "A comparison of this latest finding with city walls and gates from the period of the First Temple, as well as pottery found at the site, enable us to postulate with a great degree of assurance that the wall that has been revealed is that which was built by King Solomon in Jerusalem in the latter part of the tenth century B.C.E.," said Mazar. (Ibid.)
Dr. Mazar further commented: "This is the first time that a structure from that time has been found that may correlate with written descriptions of Solomon's building in Jerusalem," she added. "The Bible tells us that Solomon built – with the assistance of the Phoenicians, who were outstanding builders – the Temple and his new palace and surrounded them with a city, most probably connected to the more ancient wall of the City of David." Mazar specifically cites the third chapter of the First Books of Kings where it refers to "until he (Solomon) had made an end of building his own house, and the house of the Lord, and the wall of Jerusalem round about." (Ibid.)
This is a significant archeological find and adds weight to the credibility of the Bible. It is not necessary to wait for archaeology to "prove" the Bible before believing it. There are many evidences that support its authenticity and claims (Jno 20:30-31; Heb 11:1; 1 Pet 3:15). But, such discoveries give us even more evidence to support the Bible's claim that it is the true, inspired word of God (2 Tim 3:16-17).
When we believe the Bible we are not following "cunningly devised fables"; it is the word of God (2 Pet 1:16). The historicity of the Bible is dependable and its claim of being God's word is sound. Therefore, the Bible message of salvation in Jesus Christ deserves to be heard, believed and obeyed; it is God's word (1 Pet 1:22-25).
---
Valentine's Day!!"
Jarrod Jacobs
We welcome you to our first annual "Valentine's Day" celebration. Since this is a day when folks think about love and romance, we thought about the greatest expression of love on earth, God's love (Jn. 3:16). So, the elders decided to begin our worship with our little ones performing a skit this morning to remind us of God's love for man. One Bible verse will be read concerning the love of God, and then one of the ladies will come to the pulpit and read a poem about love.
A little later, brother Jeff Lankford will lead us in songs which relate to this special day. We also have a guest speaker today who will speak about "love languages" and how we can show love toward others in a post-modern society and where cultures are merged together in the world economy. Unfortunately, he is not a Christian, but the elders have talked with him about this, and have decided to go ahead and let him speak because he has given many stirring speeches on love in his career. Please make sure and look under the seats, as you will find something "sweet" for all the "sweethearts" that are assembled with us today.
Due to time constraints, we will not partake of the Lord's Supper today. We plan on doing this next week, though. We will also forego any prayers today because there will be a lot of visitors, and we don't want them to be offended, or get the wrong idea about us. We don't want people to think we're some kind of cult, but want them to return, and visit on their terms, in a comforting, non-threatening, non-confrontational, atmosphere. Perhaps next week we will offer up prayers to God.
Our evening services are cancelled because we know that there are many who wish to be with family/friends during this holiday. We at Southside understand this, and hope that all will have a wonderful Valentine's Day. We will look for you back again next week!
P.S. Don't forget that our St. Patrick's Day observance is coming up. Be sure and check the bulletin board and keep up-to-date on all the celebrations and special services planned this year!
But Seriously, Folks…
What did you think as you read those paragraphs above? Were you shocked? Dismayed? Amused? Would you be surprised to learn that some of our brethren are doing some of these things? The only difference between them and what is described above, is that I combined the activities into one day. They simply practice them "piece-meal."
I know of a congregation in Lexington, KY who, for a whole week, gathered folks together to learn about creation, and never prayed to God one time! They
sung no psalms, hymns, or spiritual songs (Eph. 5:19; Col. 3:16), and the Bible was not preached! Why? Put simply, it is because they thought they would appeal to the evolutionist in a way he would accept rather than using the Bible he would not accept! (With this kind of reasoning, when would it ever be the "right time" to present the Bible to him?) I know of several congregations in this part of the world who engage in plays/skits during their VBS. They have their young ones practice in their "Bible" classes, and then have them perform for the rest of the group. I don't know where it has happened on a Sunday (yet), but if they could do such Monday-Friday (and they did), why not Sunday, too? Too, I am aware of folks who have justified women usurping authority (I Tim. 2:11-14) by saying, "She was asked by the elders, so it is OK." Some have said, "She is more qualified than the men here, so she is the one who needs to (preach, lead songs, be an elder or deacon, etc.)." Such reasoning contradicts plain passages of Scripture. Finally, there are also congregations of God's people who allow false teachers in their midst under the pretense that, "He won't teach it from the pulpit. We have an agreement." Brethren, where will it end?
In all seriousness, what we do today we do every Sunday. We're assembled this morning to worship God "in spirit and in truth" (Jn. 4:24). We worship God through: singing praises to God, prayer, partaking of the Lord's Supper, preaching, and giving of our means (Acts 2:42, 20:7; Eph. 5:19; I Cor. 16:1-2; etc.). We do this every first day of the week, because this was commanded and is the example left for us by the apostles of Christ (Acts 2:42, 20:7; I Cor. 16:2). When deciding who will occupy the pulpit, we recognize that only those men who are "faithful and able" will be preaching "the word" to us (II Tim. 2:2, 4:2). Those who have fellowship with God, have fellowship with us; and for us to "receive" any man ("sincere" or "nice" as he may be) who is not teaching the truth, makes us a "partaker of his evil deeds" (II Jn. 10-11). We will also meet this evening at 5:00 p.m.. It is still the Lord's day (Heb. 10:25). We will gather at 5:00 p.m. for the same purpose that brought us here this morning: worshipping God "in spirit and in truth."
The world thinks it knows how to "win" folks. Yet, the world's way of winning people and the Lord's way are diametrically opposed. Therefore, let us not fall into the trap of following the world, but let us be satisfied to do things the Lord's way. He has told us what He expects in worship, as well as how to please Him day-by-day (Col. 3:17; Jn. 4:24). When we do things the Lord's way, we will be blessed!
The Old Paths - 2/14/10
---
Created by Chuck Sibbing. 02/27/2010
The Spirit's Sword is a free, weekly publication of the Mt. Baker church of Christ, Bellingham, WA
Send all questions, comments and subscriptions to the editor at: ssword@bibleanswer.com