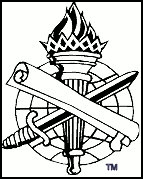 And take…the sword of the Spirit, which is the word of God. Ephesians 6:17
THE
SPIRIT'S
SWORD
Volume XIII, Number 01 January 03, 2010
Published by
Mt. Baker
church of Christ
Location:
1860 Mt. Baker HWY
Mailing Address:
P.O. Box 30821
Bellingham, WA 98228
(360) 752-2692
Sunday:
Bible Classes..........9:30 AM
Worship..10:30AM; 6:00PM

Wednesday:
Bible Classes.........7:00 PM
All sing last Wednesday
Web sites:
Mt. Baker church
Bible Answers

Editor......Joe R. Price
---
Elders
Morris Bass
Rick Holt
Joe Price
Deacons
Aaron Bass
Rich Brooks
Mike Finn
John Hague
Dan Head
---
In this issue:
Sermon Outlines:
---
The Healing of the Gadarene Demoniac (Part 1)
Joe R. Price
Matthew says that "Jesus went about all Galilee, teaching in their synagogues, preaching the gospel of the kingdom, and healing all kinds of sickness and all kinds of disease among the people. Then His fame went throughout all Syria; and they brought to Him all sick people who were afflicted with various diseases and torments, and those who were demon-possessed, epileptics, and paralytics; and He healed them. Great multitudes followed Him—from Galilee, and from Decapolis, Jerusalem, Judea, and beyond the Jordan" (Matt. 4:23-25). Each of the synoptic accounts of Jesus' Galilean ministry describe this journey to the eastern shore of the Sea of Galilee "to the country of the Gadarenes" (Lk. 8:26; also called Gergesenes, Matt. 8:28). The healing of the Gadarene demoniac is recorded in Matthew 8:28-34, Mark 5:1-20 and Luke 8:26-39. All three of these accounts should be carefully considered when studying this remarkable miracle.
Mark reports that upon arriving at the eastern shore of the sea, Jesus and his disciples were immediately met by a man with an unclean spirit, who had his dwelling among the tombs (Mk. 5:2-3). Matthew informs us that another demon-possessed man was also present (Matt. 8:28). Some see this as proof of Biblical error, since Mark and Luke only speak of one man. However, the complete picture is given as all accounts are assembled. Simply put, all three accounts focus on the more prominent of the two men.
Their behavior was very wild and fierce, and their very presence prevented the safe and easy passage of others along the way (Matt. 8:28). It is important to note that men of normal strength and means were unable to successfully bind and restrain the man (Mk. 5:4). When men had tried to keep him under guard, the demons drove him into the wilderness (Lk. 8:29). His desolate, disturbing, demon-possessed lot was to live among the tombs, to wander the mountainsides in nakedness, crying out and cutting himself with stones (Mk. 5:5; Lk. 8:29-30).
The demons that had possession of this man identified themselves to Jesus: "My name is Legion, for we are many" (Mk. 5:9). Luke explains that "many demons had entered him" (Lk. 8:30). The demonic possession of human bodies is often noted in the synoptic accounts of the life of Jesus (Mk. 1:23; Matt. 9:32; 12:22; 15:22; 17:18; etc.). Some marveled when Jesus cast out demons, while others faithlessly attributed his work to Satan (Matt. 9:32-34). But, one thing is clear: demon-possession was real during the days of the first century. Jesus acknowledged the presence of demons – and they acknowledged him: When he saw Jesus from afar, he ran and worshiped Him. And he cried out with a loud voice and said, "What have I to do with You, Jesus, Son of the Most High God?
I implore You by God that You do not torment me." For He said to him, "Come out of the man, unclean spirit!" Then He asked him, "What is your name?" And he answered, saying, "My name is Legion; for we are many." (Mk. 5:6-9)
Now, the demons who had unmercifully tormented this man beg Jesus to show them mercy: "Also he begged Him earnestly that He would not send them out of the country…all the demons begged Him, saying, "Send us to the swine, that we may enter them." And at once Jesus gave them permission" (Mk. 5:10-13). The demons evidently intended to remain in this physical realm. However, when Jesus gave them permission to enter the swine, their presence in the swine's bodies cause the hogs (about two thousand) to stampede into the sea and drown (Mk. 5:13; Matt. 8:32). McGarvey describes a location on the east side of the Sea of Galilee where "a spur of the mountain thrusts itself out toward the lake so that its foot is within forty feet of the water line. This is the only spot on that side of the lake where the mountains come near the water. The slope is so steep and the ledge at its foot so narrow that a herd rushing down could not check itself before tumbling into the water" (The Fourfold Gospel, McGarvey and Pendleton, 346). The swine-herders rushed to tell others what they had seen, and "the whole city came out to meet Jesus" (Matt. 8:34). They discovered the man clothed and in his right mind, sitting with Jesus (Mk. 5:15). In fear, the inhabitants of the region pleaded with Jesus to leave. The man also begged Jesus – not to leave, but that he would be allowed to continue with him. Instead, Jesus sent him to tell others about the great things the Lord had done for him (Mk. 5:17-20).
Lessons and exhortations from this miracle include the following:
1. The power of Jesus Christ over the unseen world. Jesus had just shown his power over nature to his disciples by calming the wind and the sea (Mk. 4:35-41). Now, Jesus used his superior power over the demonic realm to cast out demons from the human bodies they possessed. When the seventy disciples returned from their appointed work they joyfully exclaimed, "Lord, even the demons are subject to us in Your name." And He said to them, "I saw Satan fall like lightning from heaven" (Lk. 10:17-18). Satan was falling from his self-exaltation as Christ was binding the strong man and plundering his hold upon the souls of men and women (cf. Matt. 12:26-29; Lk. 10:17-18; 1 Jno. 3:8; Heb. 2:14-15).
Jesus Christ has all authority in heaven and on earth (Matt. 28:18). Being Creator, he is preeminent over all creation, including the invisible creatures of the spiritual (nonmaterial) realm (Col. 1:15-18). Being God, he demanded the unclean spirits to come out of the man – and they did (Mk. 5:8). The healing of the Gadarene demoniac affirms Christ's power over the forces of darkness against which Christians wrestle, and assures us that by "the power of His might" we will victoriously stand in "the evil day" (Eph. 6:10-13).
2. Concerning the nature of demons and demonic possession. Demons are spirits, not physical diseases: "When evening had come, they brought to Him many who were demon-possessed. And He cast out the spirits with a word…" (Matt. 8:16).
Skeptics attempt to dismiss the reality of demons, attributing their stated presence solely to the effects they had upon the bodies they possessed. Demonic possession of bodies could cause physical and mental illness and handicap (cf. epilepsy, Matt. 17:14-21; mute, Matt. 9:32; blind and mute, Matt. 12:22). But it is not scriptural to the attempt to identify demonic possession as only a physical or mental malady. For instance, Matthew distinguishes between demon possession and disease: "they brought to Him all sick people who were afflicted with various diseases and torments, and those who were demon-possessed, epileptics, and paralytics; and He healed them" (Matt. 4:24). L. A. Stauffer helps to summarize this point: "Demon possession was more than a superstitious explanation of insanity and agonizing pain, both of which are prevalent among modern men. The evidence of this is the man's recognition of Jesus, his knowledge of the identity of Jesus, and his plea for relief from the torment he knew Jesus could grant." (Truth Commentaries, Mark, L. A. Stauffer, 108)
Some will certainly raise the speculative question, "does demon possession occur today"? The simple answer is, "no". The Scriptures support this answer.
Zechariah prophesied of the simultaneous departure from the land of "the prophets and the unclean spirit" in the day when a fountain was opened "for sin and for uncleanness" (Zech. 13:1-3). The New Testament affirms that the blood of Jesus cleanses the stain of sin (Heb. 9:14). With the complete revelation of His gospel, prophecy came to an end as the prophet foretold (cf. Jno. 16:8-13; 1 Cor. 13:8-10). Accordingly, Zechariah also foretold that the unclean spirit would depart from the land "in that day." If demons continue to possess human bodies today, we are forced to the conclusion that rather than Satan being bound and limited, Christ is now the one who is bound (Matt. 12:28-29; 1 Jno. 3:8)!
(Concluded next week)
---
You can find the complete outline of this sermon plus PowerPoint and MP3 Audio files at BIBLE ANSWERS
What Happened After They Were Raised?
Scripture Reading: Matthew 27:50-54
1. Grave opened; many saints raised and appeared to many, Matt 27:51-53.
2. How did their resurrection occur? Why did it happen? What became of them after they were resurrected?
3. What we know for sure.
I. WHAT IS BODILY RESURRECTION?
A. Life Force is Restored to the Flesh, Jas 2:26; 1 Kgs 17:17-23; 2 Kgs 4:32-35; Lk 7:15; 8:55; Jno 11:14, 17, 43-44; Acts 9:37, 40-41.
B. Summary of Characteristics:
1. They were living, Lk 24:5.
2. They had bodies, Lk 24:36-43.
3. Conscious, cognitive, active, Jn 12:1-2
II. WHY WERE PEOPLE RAISED FROM THE DEAD?
A. Act of Divine Mercy, cf. Lk 7:12-13.
B. Provide Confirming Evidence of God's Power, Presence and Approval, 1 Kgs 17:24; Lk 7:16-17; Matt 27:52-53.
C. What did they Accomplish? Miraculous evidence for faith, Jno 11: 45; 12:10-11, 17-18; Acts 9:42.
III. WHAT HAPPENED TO THOSE WHO WERE RESURRECTED?
A. Continued to Live their Lives until they Died, 1 Cor 15:22.
B. What about those in Matt 27:52?
-Lessons for Us:
1. Christ's power over death, Jno 11:25-26.
2. We must put our faith in Christ and His power over death, Rev 1:18.
3. Our body will be raised, Jno 5:28-29.
4. We must have a spiritual resurrection to be raised to (eternal) life, Col 2:12.
---
You can find the complete outline of this sermon plus PowerPoint and MP3 Audio files at BIBLE ANSWERS
The Messiah's Convincing Power (Matt 15:29-39)
Scripture Reading: Matthew 15:29-31
1. During the life of Jesus the people in northern Palestine saw the great light of God's Messiah, Matt 4:15-17; 15:29.
2. The "case for Christ" is repeatedly made: His compassionate power convinces many that He was sent from God (15:31).
I. THE MIRACLES OF JESUS ABOUND.
A. Miracles of Healing, 15:30-31; Ac 2:22.
B. A Miracle of Feeding, 15:32-38 (cf. Jno 6:35; Living bread, Jno 6:51-58).
II. HOW WILL YOU REACT TO THE MIRACLES OF JESUS? Jn 20:29; 1 Pet 1:8-9
A. Accept it as Sufficient Proof that He is the Son of God? Jno 5:36
B. If So, You Must Come to Him for the Healing of Your Soul, Matt 11:28-30; 28:19-20; 1 Cor 6:9-11; Acts 9:1, 16; 1 Tim 1:12-16; Phil 3:13-14.
III. HOW WILL WE FEED THE MULTITUDE?
A. The Human Dilemma: "Where will We Get Enough Bread in the Wilderness to Fill Such a Great Multitude?" Matt 15:33
B. Food from the "Wilderness" Never Fills the Soul:
1. Social gospel. (Jno 18:36; Lk 17:20-21; Rom 14:17)
2. Tickling teachings, 2 Tim 4:3-4.
3. Smooth sayings, Ro 16:18 (Jer 30:10)
4. False formulas for salvation, Jas 2:24; Heb 5:9; Mk 16:15-16.
C. Food that Fills: The Words of Eternal Life, Jno 6:63, 68; 2 Cor 11:3-4; Jno 17:17; Rom 1:16; 2 Tim 4:2; Heb 5:12-14.
Conclusion
1. We must glorify God for His great power and provisions that save us in Christ (Matt 15:31).
2. Live by faith in Christ to supply our needs, Phil 4:19.
---
Created by Chuck Sibbing. 06/10/2010
The Spirit's Sword is a free, weekly publication of the Mt. Baker church of Christ, Bellingham, WA
Send all questions, comments and subscriptions to the editor at: ssword@bibleanswer.com