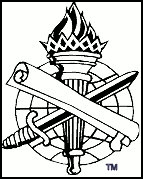 And take…the sword of the Spirit, which is the word of God. Ephesians 6:17
THE
SPIRIT'S
SWORD
Volume X, Number 48 September 30, 2007
Published by
Mt. Baker
church of Christ
Location:
1860 Mt. Baker HWY
Mailing Address:
P.O. Box 30821
Bellingham, WA 98228
(360) 752-2692
Sunday:
Bible Classes..........9:30 AM
Worship..10:30AM; 6:00PM
Wednesday:
Bible Classes.........7:00 PM
Web sites:
Mt. Baker church
Bible Answers

Editor......Joe R. Price
---
Elders

Morris Bass
Rick Holt
Joe Price
Deacons
Aaron Bass
Rich Brooks
Mike Finn
John Hague
Dan Head
---
In this issue:
"Men" (A. Hugh Clark)
II Kings 5 and Naaman (Jarrod Jacobs)
Sermon Outlines:
---
"Men"
A. Hugh Clark
One of the greatest needs is men! Men who are bigger than trifles; men with the breadth of intellect and depth of character; men who will not stoop to cheat or be unfair; men who will not stand imperiously on their rights, but who in magnanimity of soul cast away personal advantage for the good of many; men who will not lie, and defame, and steal to increase their own personal fame or fortune; men who would rather stand with the right in the end than to have their own way; men who love the truth and are willing to die for it rather than to compromise with falsehood; men who act upon principle in all their dealings with their fellow men rather than personal feelings whether of bias or prejudice; men with clean hearts and pure motives; men who feel neither envy nor jealousy when one of superior endowments and greater ability surpasses what they have been able to achieve; men who are not too big to be satisfied to fill the place in the world for which they were created and fitted by the benign creator who made every man for a definite place in His infinite universe of time and space and sense.
۩ ۩ ۩ ۩ ۩
Watch ye, stand fast in the faith, quit you like men, be strong. (1 Cor. 16:13)
But evil men and impostors will grow worse and worse, deceiving and being deceived. (2 Tim. 3:13)
Remind them to be subject to rulers and authorities, to obey, to be ready for every good work, to speak evil of no one, to be peaceable, gentle, showing all humility to all men." (Titus 3:1-2)
---
II Kings 5 and Naaman
Jarrod Jacobs
II Kings 5:1-14 is an account of the healing of Naaman, the captain of the host of Syria (v. 1). In these 14 verses, we read about the commands of God, human ideas which contradict God's commands, and finally how God's commands stand long after man's opinions give way (Ps. 119:89). Let us look at some of the lessons we can learn from II Kings 5.
Naaman Was An Honorable Man, But Dying.
In studying this man, II Kings 5:1 reveals that Naaman was an honorable man. In II Kings 5:2-4 we learn that even Naaman's slave was concerned about his leprosy. This shows that he was not a tyrant. This slave did not look forward to him dying with leprosy, but wanted this honorable man healed. Yet, his personal character did not prevent this disease, nor his imminent death. He needed to be healed of this disease by One who was more powerful than Him!
Young People Can Understand God's Power.
"And the Syrians had gone out by companies, and had brought away captive out of the land of Israel a little maid; and she waited on Naaman's wife. And she said unto her mistress, Would God my lord were with the prophet that is in Samaria! for he would recover him of his leprosy. And one went in, and told his lord, saying, Thus and thus said the maid that is of the land of Israel" (II Kings 5:2-4). This young slave understood how powerful God is, and stated that if Naaman was in Samaria, he could be healed of his leprosy. She was not afraid of defying the Syrian gods and speaking of the power of Jehovah to these heathen people. In like manner, young people today can understand God's power, and can add incredible zeal to the Lord's work if we will let them. Do not underestimate young people's contribution to the Lord's work!
Going To The Wrong Source For Salvation Will Not Save You.
Continuing our study in II Kings 5, we see that the slave girl's words were told to Naaman (v. 4). Word was then immediately sent to the King of Israel that Naaman wanted to be healed (v. 6). Look at the response of the King, "And it came to pass, when the king of Israel had read the letter, that he rent his clothes, and said, Am I God, to kill and to make alive, that this man doth send unto me to recover a man of his leprosy? wherefore consider, I pray you, and see how he seeketh a quarrel against me" (II Kings 5:7). Oh, that some in the religious world would be as this King! Naaman was going to the wrong source, and the King knew it! He did not try to fool Naaman and pass himself off as a "healer." He was upset that someone thought he was God. The King could not heal Naaman supernaturally anymore than you or I could. When Naaman went to the King, it did not save him.
You Are Known By Your Actions.
Once Elisha heard of Naaman's situation, he went to the King of Israel, and said, "...Wherefore hast thou rent thy clothes? let him come now to me, and he shall know that there is a prophet in Israel" (II Kings 5:8). How was Naaman going to know there was a prophet in Israel? He would know through his being healed of leprosy by Elisha. We are known by our actions, good, or bad! We need to remember this as we make decisions for ourselves and our families. Do others know there is a Christian in Owensboro based upon your actions?
Getting Mad At What God Says Will Not Change His Commands.
Naaman was told to go and wash in the Jordan seven times, and he would be clean (II Kings 5:10). After hearing this message, Naaman was very angry (v. 11). The Bible tells us that he left in a rage (II Kings 5:12). What was God's command? "Go, wash in the Jordan seven times" (v. 10). This command did not change even though Naaman was angry and left Elisha's house. In his rage, Naaman left Elisha's house still infected with leprosy. Think about it!
What You Or I Think Has No Bearing On God's Word.
Naaman was angry because the cure for healing his flesh was not what he thought it would be. "Behold, I thought, He will surely come out to me, and stand, and call on the name of the LORD his God, and strike his hand over the place, and recover the leper" (II Kings 5:11). Naaman made a terrible mistake in assuming that God would heal him in a certain way. God, through Isaiah said, "For my thoughts are not your thoughts, neither are your ways my ways, saith the LORD. For as the heavens are higher than the earth, so are my ways higher than your ways, and my thoughts than your thoughts" (Isa. 55:8-9). Regardless of what you or I think about God's word, we must obey it. Notice Solomon's words in Proverbs 14:12, "There is a way which seemeth right unto a man, but the end thereof are the ways of death."
Substitutions Will Not Change God's Law.
When Naaman left, he tried to make a substitution for God's command. "Are not Abana and Pharpar, rivers of Damascus, better than all the waters of Israel? may I not wash in them, and be clean?" (II Kings 5:12). Naaman could find all kinds of substitutions for God's word, but what does that matter? When he was mad, when he voiced his assumptions, and when he tried to make substitutions, God's command was still, "Go, wash in the Jordan seven times."
When We Submit To God's Will, He Will Heal Us.
After Naaman's servants showed him that he was acting foolishly (v. 13), notice what Naaman did, "Then went he down, and dipped himself seven times in Jordan, according to the saying of the man of God: and his flesh came again like unto the flesh of a little child, and he was clean" (II Kings 5:14). Only when Naaman submitted to God's word was he made clean. It is no different today. Only when we submit to God's commands, can we have salvation. "...for there is none other name under heaven given among men, whereby we must be saved." (Acts 4:12).
Let us never try to substitute God's word for our own. Let us simply hear God's word, believe it, and obey it! By humbly submitting to God, we can look forward to a home in Heaven when this life is over (I Pet. 5:5-6; I Cor. 15:58).
The Old Paths (Sept. 30, 2007)
---
You can find the complete outline of this sermon at BIBLE ANSWERS
Bible Question Box: The Third Heaven
Scripture Reading: 2 Corinthians 12:1-6
"In 2 Corinthians 12:2-4, what is the third heaven? Can you explain this passage? Was Paul speaking of himself?"
Yes, Paul was speaking of himself; the situation at Corinth compelled him to do so, 2 Cor. 10:1-2, 7-11. (2 Cor. 10-13)
I. THE THIRD HEAVEN.
A. The First Heaven: The Sky / Atmosphere, Gen. 1:6-8, 20; Matt. 6:26; Rev. 20:11; 21:1.
B. The Second Heaven: The Expanse where the Sun, Moon & Stars Exist, Gen. 1:14-19.
Declares God's glory & powerful achievement (work), Psa. 19:1-4; 33:6; Rom. 1:19-20; Psa. 148:1-5; 2 Pet. 3:10-12.
C. The Third Heaven: The Place of the Righteous Ones with God, 2 Cor. 12:1-4.
1. Paradise (12:4; Lk. 23:43; Rev. 2:7).
2. Paradise given two usages in NT:
a. Intermediate state of righteous dead, Lk. 23:43 (Acts 2:27; Lk. 16:22).
b. Eternal state of the righteous dead, Rev. 2:7 (22:1-5; Gen. 3:22).
II. THE THIRD HEAVEN: A HABITATION WITH GOD, Jno. 14:1-6.
A. Bliss, Comfort, Rest, Rev. 14:13 (Lk. 16:25).
B. Fellowship with Christ is its Abiding Comfort, 2 Cor. 5:8; Phil. 1:23; 2 Tim. 4:18; Rom. 8:38-39.
C. Affects How We Must Live, 2 Pet. 3:11, 13.
1. Holy conduct, Matt. 6:19-21.
2. Godliness, 1 Tim. 4:8; 6:3.
-Heb. 12:1-2-
Conclusion
1. Even after great visions & revelations, it was required of Paul that he bring himself into subjection to Christ in all things (1 Cor. 9:25-27).
2. As we live under the heavens (1st & 2nd), let us live for the "third heaven," 2 Cor. 5:1-4; Heb. 11:13-16.
---
Created by Chuck Sibbing. 10/01/2007
The Spirit's Sword is a free, weekly publication of the Mt. Baker church of Christ, Bellingham, WA
Send all questions, comments and subscriptions to the editor at: ssword@bibleanswer.com