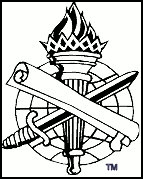 And take…the sword of the Spirit, which is the word of God. Ephesians 6:17
THE
SPIRIT'S
SWORD
Volume X, Number 41 July 29, 2007
Published by
Mt. Baker
church of Christ
Location:
1860 Mt. Baker HWY
Mailing Address:
P.O. Box 30821
Bellingham, WA 98228
(360) 752-2692
Sunday:
Bible Classes..........9:30 AM
Worship..10:30AM; 6:00PM
Wednesday:
Bible Classes.........7:00 PM
Web sites:
Mt. Baker church
Bible Answers

Editor......Joe R. Price
---
Elders

Morris Bass
Rick Holt
Joe Price
Deacons
Aaron Bass
Rich Brooks
Mike Finn
John Hague
Dan Head
---
In this issue:
Parenthood a Sacred Trust (James R. Cope)
Sermon Outlines:
---
Christian Behavior
Joe R. Price
In Romans 12:1, the inspired apostle challenged the Roman Christians with a strong exhortation to present their bodies as living sacrifices to God. He based his plea on the mercy of God they had received. He explained the nature of their sacrifice was to be living, holy, acceptable and reasonable; "we love because He first loved us" (1 Jno. 4:19). In order to sacrifice oneself to God he must "not be conformed to this world, but be transformed by the renewing of your mind" (Rom. 12:2). This pleases God and accomplishes His will for His people. What Paul said to the Romans applies to us, too.
Paul then instructs us to use the blessings and gifts God has graciously put into our hands, being guided always by humility and faith as we do so (Rom. 12:3-8). There is a place of value and service in the body of Christ for every Christian. Each of us, as living sacrifices, will offer ourselves in service to one another, and so we serve Christ (12:4-5; Matt. 25:34-40).
With verse 9, Paul begins specific instructions about the Christian's behavior toward fellow Christians and toward the lost. How we treat others either will show us to be living sacrifices.
1) The Christian's behavior is genuine, Rom. 12:9-11. Love is to be without hypocrisy. Love does not wear a disguise. Whether it love for what is good ("cling to what is good"), love for brethren ("be kindly affectionate to one another with brotherly love") or love for God ("fervent in spirit, serving the Lord"), love is diligent and sincere. "By this we know love, because He laid down His life for us. And we also ought to lay down our lives for the brethren" (1 Jno. 3:16).
2) The Christian's behavior is constant and caring, Rom. 12:12-14. We are to act consistently with the need and context of the moment, whether it is "rejoicing in hope" or being "patient in tribulation" (v. 12). In truth, we rejoice and are patient simultaneously, since our hope of eternal life anchors us through the storms of this life (Heb. 6:18-20; Rom. 5:2-5).
Prayer is a steadfast part of the Christian's life, as is helping relieve the needs of our brethren and showing love to strangers (hospitality), verse 12. The Christian is a blessing to friend and foe alike ("bless those who persecute you; bless and do not curse").
3) The Christian's behavior is sympathetic, Rom. 12:15-16. When someone else has reason to rejoice, he too is joyful. When sadness grips a soul, he shares their sorrow (v. 15). He does so because he is "of the same mind" with his brethren. He is not conceited or arrogant (traits that prevent compassion and sympathetic responses toward others) – his mind is not set on "high things" that exalt himself above others (v. 16). He considers others better than himself and looks out for their interests before his own (Phil. 2:3-4).
4) The Christian's behavior is peaceful, Rom. 12:17-21. The person who is vengeful and vindictive is not living like Jesus. He set us an example of not returning evil for evil (1 Pet. 2:18-23). Like Jesus, we must value good things and live honorably and peacefully before others (Rom. 12:17-18).
The Christian understands that the Lord has the authority and the will to avenge evil, and leaves that work to the Almighty (v. 19-20). Christians overcome evil by doing what is good (v. 21).
Why does the Christian behave in these ways? He is a living sacrifice unto God, that's why (Rom. 12:1-2).
Romans 12:9-21:
9 Let love be without hypocrisy. Abhor what is evil. Cling to what is good. 10 Be kindly affectionate to one another with brotherly love, in honor giving preference to one another; 11 not lagging in diligence, fervent in spirit, serving the Lord; 12 rejoicing in hope, patient in tribulation, continuing steadfastly in prayer; 13 distributing to the needs of the saints, given to hospitality. 14 Bless those who persecute you; bless and do not curse. 15 Rejoice with those who rejoice, and weep with those who weep. 16 Be of the same mind toward one another. Do not set your mind on high things, but associate with the humble. Do not be wise in your own opinion. 17 Repay no one evil for evil. Have regard for good things in the sight of all men. 18 If it is possible, as much as depends on you, live peaceably with all men. 19 Beloved, do not avenge yourselves, but rather give place to wrath; for it is written, "Vengeance is Mine, I will repay," says the Lord. 20 Therefore "If your enemy is hungry, feed him; If he is thirsty, give him a drink; For in so doing you will heap coals of fire on his head." 21 Do not be overcome by evil, but overcome evil with good.
---
Parenthood a Sacred Trust
James R. Cope
In our last installment we pointed out from a Biblical viewpoint that parental responsibility is two-fold (1) to God because he commands parents and (2) duties to children because children are the objects of parental care. We further showed that parental duties are to one's own, not the child or children of others. We also pointed out that God did not authorize a local church to become involved in a recreational activities program as a substitute for parents not performing their God assigned duties as parents.
The Old Testament presents the idea of children being "gifts" from God. This occurs twice in connection with the life of Jacob—once in regard to all of his own children and again with reference to Joseph's sons. Having determined to return to his father's house after many years with his uncle Laban, along with his wives, their handmaids, his children, servants, and livestock, Jacob came into the presence of his long estranged brother Esau who, upon seeing the women and children, asked, "Who are those with thee?" Jacob replied, "The children which God hath graciously given thy servant." (Gen. 33:5). Many years later when Joseph, with his two sons, appeared before his aged and about-blind father, Jacob asked, "Who are these? Joseph replied to his father, "They are my sons, whom God hath given me in this place" (Gen 48:8, 9). The reader will observe that the reply which Jacob gave Esau and the reply Joseph gave Jacob were identical as related to the source of their sons. Both father and son said God had given them their children. We only repeat revealed truth, then when we affirm that the ancient patriarchs looked upon their children as "gifts"—gifts from God! And I ask why should any parents consider their children with less than that esteem which Jacob and Joseph bestowed upon theirs?
In this connection I submit that all of us look with a favor upon a material gift as something to be honored more than if we purchased it with our own money. It is not the great price paid for the gift which counts so highly with us as it is the sentiment of good will by the giver behind the giving of that gift. How carefully we respect and handle the gift itself, usually placing it in a place to be often seen and as a reminder of the kind feeling of the donor toward us! We treasure such remembrances, looking upon and handling them with care. A gift may be a silent expression but it always carries a meaningful message of appreciation, of love, of good will. How shall any thoughtful parents look upon their children as less than a great blessing from the Lord?
How expressive of such sentiment is Psalm 127:3-5:
"Lo, children are a heritage of the Lord: and the fruit of the womb is his reward. As arrows are in the hand of a mighty man, so are children of the youth. Happy is the man that hath his quiver full of them: They shall not be ashamed, but they shall speak with the enemies in the gate."
Children are to be welcomed joyfully and affectionately, not regarded as burdens grievous to be borne or encumbrances to happiness and prosperity. Someone has observed, "It is a most unenviable home, if home it can be called, where a child is unwelcome. They are a sacred trust and solemn responsibility not to be weakly fondled or foolishly spoilt; but to be wisely, kindly, and strictly disciplined to obedience and duty." Another unknown wrote: "Parents must not trifle with their children, like idiots playing with sharp tools; but as the bowman straightens and polishes his arrow, gives it a solid point and wings it with proper feathers, they must educate their sons and daughters in the name, and with the help of the 'rewarder of them that diligently seek Him.' The arrows that are not prepared and directed when in the hand, may, when they are gone abroad into the world, and all parental training is too late, prove arrows in the heart."
Beloved, how can any two Christians expect to meet their parental responsibilities without seeing their children as the Lord's special entrustment to them? If a parent cares not enough for their "gifts from God" to care for and nurture them while they are impressionable and moldable, why should that same parent be disappointed in his old age when these same children care not for them but neglect, avoid, and look upon their parents as burdensome and hindrances to their would-be freedom? Shall we not reap what we sow in this field of life as in all others?
Searching the Scriptures
January 1984, page 6 (XXV:1)
---
You can find the complete outline of this sermon at BIBLE ANSWERS
Scripture Reading: Acts 9:1-9
1. If something is from God it will not be overthrown, Acts 5:39.
2. To try to do so hurts you more, Acts 9:5.
3. One of the most frequent ways people fight against God is to rationalize away the clear Bible plan of salvation, especially water baptism.
4. A recent Bible study illustrates this truth.
I. "BELIEVE AND PRAY" IS NOT THE GOSPEL PLAN OF SALVATION.
A. Gospel is God's Power to Save, Rom 1:16.
B. The Gospel Can be Understood, Jno 8:31-32
C. The Gospel that was Preached Commands Belief & Baptism to be Saved, Mk 16:16.
D. Saul of Tarsus, Acts 9:5-11; 22:10, 16.
II. HOW TO BE SAVED: THE GOSPEL PLAN OF SALVATION.
A. The Ethiopian, Acts 8:26-39.
B. Pentecost, Acts 2:36-41, 47.
C. Necessity of Water Baptism to be Saved, Mk 16:15-16; 1 Pet 3:21; Heb 9:22; 10:10; Rom 6:3 (Acts 22:16).
III. OBJECTIONS TO WATER BAPTISM:
A. "What about the thief on the cross; he wasn't baptized, and he was saved." Lk. 23:42-43; Mk 2:5, 10; Lk 7:48; Mk 16:15-16.
B. "Baptism is a work, and we are not saved by works." Acts 10:34-35; Jno 6:28-29; Jas 2:21-24; Lk 17:10
C. What if someone can't be baptized or dies on the way?" Acts 16:32-33 (Heb 3:7-8).
D. "There are so many people who believe they are Christians." Matt 7:21-23 (13-14, 23-27)
E. "What church do I have to go to in order to be baptized?" Acts 8:35-38; Matt 28:19; 1 Cor 1:13.
F. "So, which is the right church?" Matt 16:18; Eph 5:25 (Acts 20:28); Col 1:18; Eph 5:23.
G. "How do I find the right church?" 1 Ths 5:21f
Conclusion Satan will snatch away the word, so obey Jesus now! Mk 4:15; 2 Cor 6:2.
---
Created by Chuck Sibbing. 07/29/2007
The Spirit's Sword is a free, weekly publication of the Mt. Baker church of Christ, Bellingham, WA
Send all questions, comments and subscriptions to the editor at: ssword@bibleanswer.com