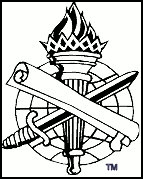 And take…the sword of the Spirit, which is the word of God. Ephesians 6:17
THE
SPIRIT'S
SWORD
Volume X, Number 29 May 06, 2007
Published by
Mt. Baker
church of Christ
Location:
1860 Mt. Baker HWY
Mailing Address:
P.O. Box 30821
Bellingham, WA 98228
(360) 752-2692
Sunday:
Bible Classes..........9:30 AM
Worship..10:30AM; 6:00PM
Wednesday:
Bible Classes.........7:00 PM
Web sites:
Mt. Baker church
Bible Answers

Editor......Joe R. Price
---
Elders

Morris Bass
Rick Holt
Joe Price
Deacons
Aaron Bass
Rich Brooks
Mike Finn
John Hague
Dan Head
---
In this issue:
Noteworthy News: Fines, Credits and Indulgences
---
The Old Testament and Christians
Joe R. Price
The Old Testament is a relevant part of God's word, even though it is not the standard of authority by which we obtain reconciliation and life in Christ (Col. 3:17; Gal. 3:23-27; Rom. 7:4; 2 Cor. 3:14; Eph. 2:14-18). To conclude that we cannot benefit from the Old Testament because it does not contain the law we answer to is more than naive, it is unscriptural (Rom. 15:4; 2 Tim. 3:15-16). We are assured that "whatever things were written before were written for our learning, that we through the patience and comfort of the Scriptures might have hope" (Rom. 15:4). Join me now in a brief study of some of the ways we benefit from the Old Testament.
Jesus expected the people of God to know and properly use the Old Testament. While on earth, He rebuked those who did not know the Hebrew Scriptures: "have you not read in the law…?" (Matt. 12:5); "have you not read what was spoken to you by God?" (Matt. 22:31); "have you not even read this Scripture?" (Mk. 12:10); "have you not read in the book of Moses, in the burning bush passage, how god spoke to him…?" (Mk. 12:26). Each of these teach lessons that still need to be learned about (and from) the Old Testament.
1. Knowing the Old Testament will eliminate condemning the innocent: "Or have you not read in the law that on the Sabbath the priests in the temple profane the Sabbath, and are blameless" (Matt. 12:5)? Because the Pharisees improperly applied the Scriptures and attached to them the traditions of men, they condemned innocent men (Matt. 12:7).
Even today, when someone fails to understand the proper place and purpose of the Old Testament he may bind things that should not be bound and be guilty of condemning the innocent (those who refuse to be bound by such human constraints). Those who bind Sabbath observance come to mind (Col. 2:14-17). In like manner, human traditions (such as using instrumental music in worship) are justified by misplaced appeals to the Old Testament. By failing to understand the limited extent of the Law of Moses' authority (only the nation of Israel was under its rule, Deut. 5:2-3), those who use instrumental music in worship continue the Pharisaical practice of condemning the guiltless.
2. Knowing the Old Testament will enable an honorable use of God's word: "And He answered and said to them, "Have you not read that He who made them at the beginning 'made them male and female,' (Matt. 19:4). The Pharisees, in trying to ensnare Jesus, manipulated the scriptures to suit their evil purpose (Matt. 19:3, 7-8). Their misguided use of the Old Testament is in sharp contrast to how the Bereans used it. "These were more fair-minded than those in Thessalonica, in that they received the word with all readiness, and searched the Scriptures daily to find out whether these things were so" (Acts 17:11). With willing hearts they searched for truth; not for entrapment or personal vindication. Oh, how we need to apply that same lesson today when we use the Scriptures! Knowing the Old Testament Scriptures helps us to use them honorably. But, please notice the proper attitude of heart displayed ("fair-minded"), without which any use of Scripture will be futile.
3. Knowing the Old Testament will eradicate false doctrine: "Are you not therefore mistaken, because you do not know the Scriptures nor the power of God? ...But concerning the dead, that they rise, have you not read in the book of Moses, in the burning bush passage, how God spoke to him, saying, 'I am the God of Abraham, the God of Isaac, and the God of Jacob'? He is not the God of the dead, but the God of the living. You are therefore greatly mistaken" (Mk. 12:24, 26-27). The Sadducees denied the bodily resurrection because they did not know the Old Testament Scriptures (v. 24). Failure to know the Scriptures gives false doctrine the soil and fertilizer it needs to grow and flourish. By knowing the Old Testament Scriptures we avoid a variety of false doctrines, including many elements of Premillennialism (with its future land and kingdom expectations), Sabbatarianism, priesthood authority, etc. By the way, if doctrine is insignificant to one's standing with God, why did Jesus take time to point out the error of the Sadducees? We cannot be ignorant of God's Scriptures and expect His fellowship now and eternal salvation later (Jno. 6: 44-45; 8:31-32; 2 Tim. 3:16-17).
4. Knowing the Old Testament will establish faith in Jesus as the Christ: "Have you not even read this Scripture: 'The stone which the builders rejected has become the chief cornerstone…" (Mk. 12:10; Psa. 118:22)? The fact is the Old Testament testifies of Jesus and signifies that He is the Messiah, the Savior of the world (Jno. 5:39, 46). Jesus fulfilled Old Testament prophecies hundreds of years after they were spoken (Lk. 24:44-47). This was one of the central messages taken by His apostles to a lost world (Acts 4:18; 17:2-3). This is exactly what Paul meant when he reminded Timothy that from a child he had learned the "Holy Scriptures, which are able to make you wise for salvation through faith which is in Christ Jesus." (2 Tim. 3:15). Jesus was the "stone" the "builders" should have recognized. But, their failure to truly know the Old Testament contributed to their rejection of Him and the salvation He brought. The Old Testament continues to stand as reliable testimony of the purpose of God to save mankind from sin through the Christ, Jesus of Nazareth.
5. Knowing the Old Testament history of Israel will equip us with needed warnings: These help us to carefully avoid sin and to diligently devote ourselves to God. "Now these things happened unto them by way of example; and they were written for our admonition, upon whom the ends of the ages are come." (1 Cor. 11:10). When Israel obeyed God's word, He blessed her. When Israel was disobedient, God brought justice and punishment upon her (1 Cor. 10:6-10; cf. Deut. 28:1-2, 15; 1 Kgs. 4:20-28; 2 Kgs. 17:7, 18). The inspired writer of Hebrews used Old Testament history in this way to urge Christians to be careful to hear and obey the gospel of Christ (Heb. 2:1-4).
The Old Testament teaches us how to be better people; people who respect and obey the God of heaven and earth. From the Proverbs we learn wisdom to be better parents as well as obedient children. Ecclesiastes teaches us the proper values to live by "under the sun." From Psalms we learn to glorify the name of God and always trust Him. Genesis teaches us of God's great power and promises, and that we are all accountable to the Creator of the heavens and the earth. From the prophets we learn that when man sins (both his people and the nations), God calls them to repentance and executes divine judgment if they will not cease to sin. The lessons go on and on.
The Old Testament provides men and women of faith with a wealth of information to help them on their journey to heaven (see Heb. 11). We must not neglect learning and properly using the Old Testament as we live by faith. Isaiah's affirmation remains true: "For as the rain comes down, and the snow from heaven, and do not return there, but water the earth, and make it bring forth and bud, that it may give seed to the sower and bread to the eater, so shall my word be that goes forth from my mouth; it shall not return to me void, but it shall accomplish what I please, and it shall prosper in the thing for which I sent it." (Isa. 55:10-11)
---
NOTEWORTHY NEWS
(Current events in the light of Scripture)

Fines, Credits and Indulgences
Joe R. Price

<![if !mso]><![endif]>

New Jersey governor Jon Corzine was not wearing his seat belt when he was involved in an auto accident, resulting in serious injuries.

"The governor's vehicle, driven by a state trooper, was traveling 91 miles per hour (146 kilometers per hour) in a 65-miles-per-hour zone with emergency lights activated…Corzine, who wasn't wearing his seatbelt, sustained 11 broken ribs, broke his thighbone, sternum, collarbone and vertebrae when the sport utility vehicle struck a guardrail."

Released from the hospital this week, the governor paid the $46 fine for not wearing a seat belt, and tearfully apologized for setting a "poor example" by not doing so. (Corzine Asks for Seat Belt Citation, Pays $46 Fine, Aide Says, bloomberg.com, May 1)

Former vice-president Al Gore purchases "carbon credits" to offset energy usage in his house (which is 20 times the average household).

The sale of indulgences by the 16th century Roman Catholic Church (which financed the renovation of St. Peter's Basilica) led to the Protestant Reformation. According to Catholic doctrine, indulgences grant one release from the temporal punishment of sin in purgatory, thus hastening one's passage into heaven.

What do these have in common? They all say something about accountability and punishment. We do indeed set "poor examples" when we sin (Matt. 5:14-16). We cannot buy our way out of the punishment of sin, which is death (Rom. 6:23). We cannot buy indulgences that make sin of no effect: "The soul who sins shall die" (Ezek. 18:20). God's gift is eternal life in His Son to those who will believe and obey Christ (Rom. 6:1-4; 17-18; Eph. 2:1-10; Matt. 7:21-23). Unless we repent and obey Jesus, we will be eternally punished for our sins (Lk. 13:1-5; Heb. 5:8-9; Acts 2:37-38).

Will you live in Christ, or will you die in your sins?
---
Created by Chuck Sibbing. 05/04/2007
The Spirit's Sword is a free, weekly publication of the Mt. Baker church of Christ, Bellingham, WA
Send all questions, comments and subscriptions to the editor at: ssword@bibleanswer.com