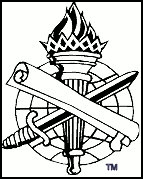 And take…the sword of the Spirit, which is the word of God. Ephesians 6:17
THE
SPIRIT'S
SWORD
Volume X, Number 28 April 29, 2007
Published by
Mt. Baker
church of Christ
Location:
1860 Mt. Baker HWY
Mailing Address:
P.O. Box 30821
Bellingham, WA 98228
(360) 752-2692
Sunday:
Bible Classes..........9:30 AM
Worship..10:30AM; 6:00PM
Wednesday:
Bible Classes.........7:00 PM
Web sites:
Mt. Baker church
Bible Answers

Editor......Joe R. Price
---
Elders

Morris Bass
Rick Holt
Joe Price
Deacons
Aaron Bass
Rich Brooks
Mike Finn
John Hague
Dan Head
---
In this issue:
Sermon Outlines:
---
Who are the Mormons? (2)
Joe R. Price
The Origin of Mormonism
The story of the origin of Mormonism is the story of Joseph Smith, Jr. "Mormonism, as it is called, must stand or fall on the story of Joseph Smith. He is either a prophet of God…or he was one of the biggest frauds this world has ever seen. There is no middle ground" (Doctrines of Salvation, Joseph Fielding Smith, I:188). Smith himself said, "You don't know me; you never knew my heart. No man knows my history. I cannot tell it: I shall never undertake it. I don't blame any one for not believing my history. If I had not experienced what I have, I would not have believed it myself" (History of the Church, VI:317, Joseph Smith, Jr.). Indeed, historian and biographer Fawn Brodie observed that "there are few men, however, who have written so much and told so little about themselves" (No Man Knows My History, vii, Fawn Brodie). Nevertheless, we can know who this man was, what sort of a man he was, and correctly decide whether he was a prophet of God. Joseph Smith, Jr. was a charismatic religious leader whose life was filled with mystique and intrigue, deceptions and lies, violence and revenge. Smith died in a gun battle with an angry mob while a prisoner in the Carthage, IL jail. (For an excellent biography, see No Man Knows My History by Fawn Brodie.) Today, Smith is held as a martyr for God and the outstanding prophet of Mormonism.
Smith reported that during his teenage years he received visions of God the Father and Jesus (14 years old), as well as visits from an angel named Moroni who told him about gold plates containing the "fulness of the everlasting gospel" (a record of an ancient people who once inhabited the Americas), and a breastplate with the Urim and Thummim for translating the gold plates. Smith says he was first allowed to see these items when he was 17 years old, then given to him for translating in 1827 at the age of 21 (see History of the Church, I:1-5, bound with the Pearl of Great Price).
The New Testament teaches that the gospel ("the faith") was "once for all delivered to the saints," Jude 3. The gospel of Christ is complete, and was written by inspired men to thoroughly equip "the man of God" for "every good work" (2 Tim. 3:16-17). Combining this with the incorruptible nature of the word of God that was preached to the world in the first century, we have every confidence that the New Testament is complete and fully able to save sinners and sustain our faith (Rom. 1:16-17; 1 Pet. 1:22-25). The Book of Mormon is extraneous, unnecessary and not from God. The New Testament does not need "Another Testament of Jesus Christ" (the Book of Mormon) to change it, correct it or validate it.
The New Testament constitutes "all truth" that is needed to save us and sustain us in Christ (Jno. 16:13-15; 8:31-32; Col. 1:23-28). Furthermore, the time for visions and dreams has ended; God "has in these last days spoken to us by his Son" (Heb. 1:1-2). To hear Jesus speak today we must listen to the words given through his apostles: "He who hears you hears me, he who rejects you rejects me, and he who rejects me rejects him who sent me" (Lk. 10:16). Joseph Smith, Jr. should have listened to the New Testament. Had he done so, there would never have been a Mormon Church.
But, Smith did not do that. On the basis of his visionary accounts, the Mormon Church was organized on April 6, 1830 by six men (including Smith) in Fayette, New York. The Book of Mormon was produced by "translating" the gold plates from "reformed Egyptian" (a completely unknown language in the annuals of history), which were then supposedly taken from the earth. Thus, nobody can examine them and their translation – we must take the word of Smith plus the "Three Witnesses" that they really existed.
Smith "told the brethren that the Book of Mormon was the most correct of any book on earth, and the keystone of our religion, and a man would be nearer to God by abiding by its precepts, than by any other book" (Joseph Smith, Jr., History of the Church, IV:461). One former Mormon apostle wrote, "Indeed, no man can be saved unless he believes the Book of Mormon" (Bruce R. McConkie, A New Witness for the Articles of Faith, p. 471). It is telling that this "most correct of any book on earth" which was supposedly revealed and translated "by the power of God" (History of the Church, I:54-55) has subsequently undergone over 3,900 doctrinal, grammatical and punctuation changes. A corrupt word did not produce a restored church.
Modern Mormonism
The spread of Mormonism parallels the westward spread across America in the nineteenth century. Fleeing trouble and opposition in New York, the leaders of this uniquely American religion moved to Ohio, then Missouri, Illinois, and finally, Utah. Today, there are almost 13 million Mormons worldwide who hold Joseph Smith, Jr. to be a prophet of God and the LDS Church as the one true church.
Modern Mormonism both resembles and distinguishes itself from the early Mormon Church. Mormons continue to believe that revelation occurs from God through the Prophet of the Church. It is important to understand that every Mormon believes God has spoken directly to him or her to confirm the validity of their Mormon faith (see Moroni 10:3-5). One wonders how they can properly discern between truth and error with a feeling in their bosom ("your bosom shall burn within you"), yet, such is endorsed as the God-approved method of knowing right from wrong in Doctrine and Covenants 9:8-9. On the other hand, the Bible says the way of man is not in himself and that feelings are deceptive (Jer. 10:23; Prov. 14:12). We have objective truth to follow. But, when given a choice, Mormons allows feelings to trump the plain word of God.
The Mormons claim a living prophet and living apostles as a mark of the true church. They fail to understand that the power of truth does not reside in its messengers, but in the message itself. The church of Christ does indeed have apostles and prophets, not in living bodies, but in the living word they preached and recorded by revelation and inspiration from God (Eph. 4:11-12). The God-given gospel they preached was confirmed by miracles (Mk. 16:20). Having been validated once, it forever remains genuine, and the standard that exposes the counterfeit doctrines and practices of Mormonism (Gal. 1:6-12).
Unlike early Mormonism, the LDS Church today does not practice polygamy (although tens of thousands of fundamentalists continue to do so). In 1831, Joseph Smith publicly denied the doctrine of plural marriage (D&C 42:22), yet for the next twelve years he secretly practiced it (LDS Historical Record, Vol. 5, 1886). In 1844, Smith announced a revelation from God approving and commanding the plurality of wives (D&C 132). Smith lied about his polygamy for thirteen years, and continued to be an adulterer until his death (Rom. 7:2-3). God will judge him (Heb. 13:4).
In 1890 the Mormon Prophet renounced the practice of polygamy, advising Mormons to submit to the law of the land to avoid continued persecution (Official Declaration—1, including the 1890 Manifesto). This paved the way for Utah statehood. Question: if the revelation for plural marriage was truth in 1844 (D&C 132), what made it error in 1890: Persecution? The desire for statehood? Convenience? And, if polygamy was wrong in 1890, what made it right in 1844? The truth of God does not change due to the will and whims of men (Acts 4:17-20; 5:29).
The Mormon Church wants to be accepted as "Christian" while maintaining its distinguishing doctrines. It seeks ecumenical recognition while expecting its members to testify of its exclusivity. It is a wealthy and powerful church, wielding a great deal of political power around the world. Nevertheless, its doctrines are false and its religious practices do not conform to the "pattern of sound words" announced by the first century apostles of Christ (2 Tim. 1:13; 2 Jno. 9). Mormons remain lost in sin. They must hear, believe and obey the gospel, the New Testament of Jesus Christ, in order to be saved (Mk. 16:15-16; Rom. 10:1-13).
---
You can find the complete outline of this sermon at BIBLE ANSWERS
Scripture Reading: Acts 24:22-27
I. THE UNIVERSAL NEED FOR THE GOSPEL, Acts 24:24.
A. Everyone Needs to hear the Gospel, Mk. 16: 15; Col. 1:23 (Rom. 3:23; 1:16; Ac 17:30).
II. THE FAITH (GOSPEL) IS REASONABLE, Acts 24:24-25.
A. The Gospel: Words of Truth & Soberness, 26:24-26; Isa. 55: 8-9; 1 Cor. 1:18-25.
B. We Must Reason from the Gospel to Persuade Sinners, 24:25 (2 Cor. 5:11).
1. From Scriptures (Ac 17:2-3; 2 Ti. 3:16-17)
2. Every opportunity (Acts 18:4).
3. Be equipped & ready (1 Pet. 3:15).
III. WE MUST ADDRESS WHAT AUDIENCE NEEDS TO KNOW & DO, Acts 24:25
A. Courage to Speak Gospel, Eph. 6:19-20.
1. Souls at stake, Acts 20:20, 26-27.
2. Responsibility of preacher, 1 Cor. 9:16.
3. Responsibility of Christian, Gal. 6:10.
4. Expect resistance & hardship, 2 Tim. 1:8.
B. Paul Preached:
1. Righteousness, Jno. 16:8-10 (Rom. 1:17).
2. Self-control, 1 Cor. 9:25; 2 Pet. 1:6.
3. Judgment to come, Ac 17:30; Rom. 14:12.
IV. GOD'S TRUTH FRIGHTENS SINNERS, Acts 24:25.
A. Sinner's Choice Determines Outcome, Acts 10:35; Jno. 3:19-21.
V. URGENCY OF THE GOSPEL: NOW IS THE DAY OF SALVATION, 24:25.
A. The Gospel Invitation.
B. Convenience is Sought by those who are Unwilling to Put God First, Matt. 4:18-22 (2 Cor. 6:2; Lk. 14:25-27).
Conclusion
The gospel saves sinners Felix & Drusilla. Are you lost? Be saved now! (Acts 2:40-41)
---
You will be judged by the words you speak; not just by people, but most importantly, by God. Jesus said our words show what is in our heart, and that we will give an account to God in the day of judgment for every vain, idle word we speak: "For out of the abundance of the heart the mouth speaks. A good man out of the good treasure of his heart brings forth good things, and an evil man out of the evil treasure brings forth evil things. But I say to you that for every idle word men may speak, they will give account of it in the day of judgment. For by your words you will be justified, and by your words you will be condemned." (Matt. 12:34-37)
We must be very careful of the words we speak. David said, "I will guard my ways, lest I sin with my tongue; I will restrain my mouth with a muzzle, while the wicked are before me" (Psa. 39:1).
Controlling our tongues to speak "good things" results from controlling our hearts. A calm spirit coupled with knowledge produces good speech: "He who has knowledge spares his words, and a man of understanding is of a calm spirit" (Prov. 17:27). If you are not controlling your tongue, please give attention to calming your spirit. An agitated spirit is often the mechanism that produces profanity and other forms of sinful speech (read Jas. 1:19-20).
The unbridled tongue makes your religion useless: "If anyone among you thinks he is religious, and does not bridle his tongue but deceives his own heart, this one's religion is useless" (Jas. 1:26). Christian, the Lord expects you to "let your speech always be with grace…" (Col. 4:6).
The language of sinners in this world is laced with vulgarity and profanity. It must not be so with the children of God: "Let no corrupt speech proceed out of your mouth…For you were once darkness, but now you are light in the Lord. Walk as children of light" (Eph. 4:29; 5:8). Remember, "by your words you will be justified, and by your words you will be condemned" (Matt. 12:34-37).
---
Created by Chuck Sibbing. 04/29/2007
The Spirit's Sword is a free, weekly publication of the Mt. Baker church of Christ, Bellingham, WA
Send all questions, comments and subscriptions to the editor at: ssword@bibleanswer.com