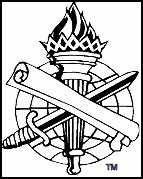 And take…the sword of the Spirit, which is the word of God. Ephesians 6:17
THE
SPIRIT'S
SWORD
Volume 18, Number 06
08/16/2015
Published by
Mt. Baker
church of Christ
Location:
1860 Mt. Baker HWY
Mailing Address:
P.O. Box 30821
Bellingham, WA 98228
(360) 752-2692
Sunday:
Bible Classes..........9:30 AM
Worship..10:30AM; 6:00PM

Wednesday:
Bible Classes.........7:00 PM
All sing last Wednesday
Web sites:
Mt. Baker church
Bible Answers

Editor......Joe R. Price
---
Elders
Morris Bass
Rick Holt

Deacons
Aaron Bass
Rich Brooks
Mike Finn
Dan Head
---
In this issue:

Living Godly Lives By Stan Cox
Sermon Outlines:
Noteworthy News: Genderless Toy Sections and American Tolerance
---
The apostle Paul wrote to Titus, "For the grace of God that brings salvation has appeared to all men, teaching us that, denying ungodliness and worldly lusts, we should live soberly, righteously, and godly in the present age" (Titus 2:11-12). In these words are found the response of every Christian to the gift of grace. We have the hope of salvation because of what God has granted to us. Our response is an ordering of our lives: "we should live soberly, righteously and godly."
The definition of the word godly is minimally helpful. The term refers to piety, devotion and reverence. More helpful are the verses that describe the kind of life that characterizes the Christian profession. For example, when considering the proper role model for a godly life, we consider Jesus Himself. Peter wrote, "But as He who called you is holy, you also be holy in all your conduct, because it is written, 'Be holy, for I am holy'" (1 Peter 1:15-16). Jesus was guileless (cf. 1 Peter 2:21-24), and pure (cf. 1 John 3:1-3). In His life, and in His death, He always sought to do the will of His Father in heaven (cf. John 15:10).
A truly godly life is an informed one. Paul wrote about the Jews, who "have a zeal for God, but not according to knowledge. For they being ignorant of God's righteousness, and seeking to establish their own righteousness, have not submitted to the righteousness of God" (Romans 10:2-3). In order for us to live a godly life, we have to know what God considers godly. Fortunately, He has revealed these things to us in scripture.
So, simply put, a godly life is a life that is lived in accord with God's expressed will. The Psalmist wrote, "Teach me, O Lord, the way of Your statutes, and I shall keep it to the end. Give me understanding, and I shall keep Your law; indeed, I shall observe it with my whole heart. Make me walk in the path of Your commandments, for I delight in it. Incline my heart to Your testimonies, and not to covetousness. Turn away my eyes from looking at worthless things, and revive me in Your way" (119:33-37).
He contrasts God's way with "worthless things," and contrasts God's testimonies with covetousness. God's will is the antithesis of evil. His way is the way of godliness. Consider these words: "How sweet are Your words to my taste, Sweeter than honey to my mouth! Through Your precepts I get understanding; Therefore I hate every false way. Your word is a lamp to my feet and a light to my path" (119:103-105).
So, we seek to emulate our Lord. We seek direction from God to know what is right and wrong. And, as we attain such knowledge, it is important that we dwell upon it. Paul wrote the Philippians, "Finally, brethren, whatever things are true, whatever things are noble, whatever things are just, whatever things are pure, whatever things are lovely, whatever things are of good report, if there is any virtue and if there is anything praiseworthy — meditate on these things. The things which you learned and received and heard and saw in me, these do, and the God of peace will be with you" (Philippians 4:8-9). Meditation on what is righteous, in contrast with the pablum of popular culture, helps to direct the Christian's path in the way of godliness. The man whose mind dwells in the muck of worldliness will be corrupted in his walk.
Finally, a godly walk is a motivated walk. It is easy to become distracted by the tedium of this life. We can become "shortsighted, even to blindness" (cf. 2 Peter 1:9). In fact, Peter's statement is made within the context of adding virtuous characteristics (including godliness, vs. 6), to ensure we don't suffer from that myopia that would endanger our eternal standing before God. As Paul put it, "Brethren, I do not count myself to have apprehended; but one thing I do, forgetting those things which are behind and reaching forward to those things which are ahead, I press toward the goal for the prize of the upward call of God in Christ Jesus" (Philippians 3:13-14). A disciplined Christian, seeking always to do all and only what God allows, will most certainly attain the prize he seeks.
A righteous life is attainable with effort and focus. Such godliness is wonderfully profitable, "For bodily exercise profits a little, but godliness is profitable for all things, having promise of the life that now is and of that which is to come" (1 Timothy 4:8). Later in the same epistle, Paul wrote, "Now godliness with contentment is great gain" (6:6). If we remember that this life is preparatory to eternity, we will answer the call of grace with a life that is lived in accord with God's righteousness.
Knollwood Reminder (July 26, 2015)
Top

---
You can find the complete outline of this sermon plus PowerPoint and MP3 Audio files at BIBLE ANSWERS


Scripture Reading: 1 John 4:1-6

John gives a snapshot of faithful Christians and hence, what constitutes a faithful church. Our exhortation is to be of this sort.

I. A WALKING CHURCH.

A. Christians Who Practice the Truth, 1 Jno. 1:6-7; 3:6-10; Heb. 5:7-9.
B. Christians Who Confess Sins, 1 Jno. 1:8-10; cf. Psa. 51:16-17 (4); 1 Jno. 3:4-5, 8; 5:18; 2:13-14; 4:4, 19.
C. Christians Who are Obedient to Jesus, 1 Jno. 2:3-6; 3:24.

II. A TESTING CHURCH, 1 Jno. 4:1-6.

A. Why Tests are Necessary, 4:1, 5-6 (apostles); 2 Tim. 3:16-17. (Jno. 5:39-40; Acts 17:2-4, 11-12) 1 Jno. 4:2-3; Jude 4; Matt. 7:15; 2 Pet. 2:1-3. Rev. 2:2-3.
B. When a Church does not Test All Things, 1 Thess. 5:21-22; 1 Cor. 5:6 (2 Cor. 11:4); Matt. 24:10-13; 2:24-25; 2 Jno. 9-11; Rev. 2:20.

III. A LOVING CHURCH.

A. The Obedient, Testing Church is also a Loving Church, 1 Jno. 2:5; 3:14-24 (4:1).
B. Loving One Another includes Holding Each Other Accountable to God, 1 Jno. 4:7-11; Heb. 12:5-8; 1 Jno. 5:1-3.

Conclusion

1. Our fellowship and approval with Jesus is at stake, Rev. 2:5.
2. For a church to be faithful its members must be faithful and true to Christ, 1 Jno. 5:20-21.
3. Walk in the light of truth, test all what we are taught and love our brethren enough to "speak the truth in love" (Eph. 4:15).
---
You can find the complete outline of this sermon plus PowerPoint and MP3 Audio files at BIBLE ANSWERS


Scripture Reading: 1 Corinthians 2:6-10

God's plan of redemption occupies eternity. Although it began to be activated when sin entered the world, it was in the mind of God from eternity past (Rom. 5:12; Gen. 3:15). 1 Cor. 2:10

I. THE GOSPEL IN ETERNITY PAST.

A. Before the Foundation of the World, Eph. 1:4-7. (Heb. 1:10)
B. God's Purpose Concerning Mankind from before Creation.
1. Chose us in Christ, 1:4; 3:10-11.
2. Chose us to be holy and blameless, Eph. 5:27.
3. Predestined us in love unto adoption, 1:5, 11.
4. Accepted in the Beloved, Rom. 8:30.

II. THE GOSPEL IN PROMISE, Gal. 3:8.

A. Seed of Woman, Gen. 3:15. Satan crushed. Fulfilled: Matt. 1:21-23 (Gal. 4:4).
B. Seed of Abraham, Gen. 12:1-3, 7.
C. Seed of David, 2 Sam. 7:12-14; Psa. 89:3-4; 132:11. Fulfilled in Jesus: Acts 2:30-31.

III. THE GOSPEL IN PROPHECY.

A. The King and His Kingdom, Psa. 45:6-7; Jer. 23:5-6. Jesus, Heb. 1:8-9. Isa. 2:2-4; Dan. 2:34-35, 44. Church, Matt. 16:18-19.
B. The High Priest and God's Temple, Zech. 6:12-13; Psa. 110:1-4. Jesus, Heb. 5:5-6; 7:1ff.
C. The New Covenant, Jer. 31:31-34.
-Fulfilled: The gospel of Christ, Heb. 8:7-13.

IV. THE GOSPEL IN THIS PRESENT AGE: GOD'S PLAN REVEALED, Eph. 3:1-12.

A. Salvation Preached by Jesus, Mk. 1:14-15; Heb. 2:3.
B. Salvation Preached by His Apostles, Heb. 2:3-4; Acts 10:42-43 (Rom. 1:16-17).

V. FUTURE ETERNITY.

A. The Day of the Lord, 2 Pet. 3:10-13.
-Resurrection, glory, judgment, reward, punishment.
---
NOTEWORTHY NEWS
(Current events in the light of Scripture)
Genderless Toy Sections and American Tolerance
David Halbrook
"Right now, our teams are working [to] phase out gender-based signage. . . In the Toys aisles, we'll also remove reference to gender, including the use of pink, blue, yellow or green paper" (What's in Store: Moving Away from Gender-based Signs, corporate.target.com).
The fear of the LORD is the beginning of knowledge, but fools despise wisdom and instruction (Prov. 1:7)—even in gender! You thought it was obvious, but as you can see, even this knowledge is being rejected (evidenced by other news stories about "genderless bathrooms"). Paul identifies how such basic knowledge is lost in Ephesians 4:18--darkness is the result of ignorance which is the result of blindness (a mind that ignores known truth, Matt. 13:15; Rom. 1:28).
Do differences matter? Of course they do, but have you noticed our society ignoring many differences in pursuit of toleration over truth? American tolerance means you ignore differences and avoid believing that someone is right and someone is wrong. Have you seen this same mindset in "American religion"?
A "pastor" said this in Christianity Today (June 2010, p38-40; a magazine started by Billy Graham) about diverse teachings on divorce, eternal salvation security, second baptism of the Holy Spirit, and worship, "We accept the differences as a richness. It would be very boring if all the churches were the same. Imagine if God made just one flower; that would be boring." Do differences matter? Did Jesus and His apostles praise different ideas and teachings? They taught so that all people would be of the same mind and the same judgment (1 Cor. 1:10; 4:17), but people today thank God for many kinds of churches (which exist because of contradictory teachings). Churches today, like our society, pride themselves on how tolerant they are. The mindset that ignores differences is a part of the problem that has aided the process of our society having toy departments and bathrooms that are "genderless."
Before it is too late, pursue truth and do not tolerate sin.
---
Created by Chuck Sibbing, last updated. 08/17/2015
The Spirit's Sword is a free, weekly publication of the Mt. Baker church of Christ, Bellingham, WA
Send all questions, comments and subscriptions to the editor at: ssword@bibleanswer.com