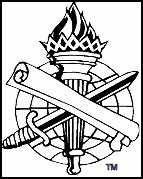 And take…the sword of the Spirit, which is the word of God. Ephesians 6:17
THE
SPIRIT'S
SWORD
Volume 17, Number 09
07/27/2014
Published by
Mt. Baker
church of Christ
Location:
1860 Mt. Baker HWY
Mailing Address:
P.O. Box 30821
Bellingham, WA 98228
(360) 752-2692
Sunday:
Bible Classes..........9:30 AM
Worship..10:30AM; 6:00PM

Wednesday:
Bible Classes.........7:00 PM
All sing last Wednesday
Web sites:
Mt. Baker church
Bible Answers

Editor......Joe R. Price
---
Elders
Morris Bass
Rick Holt

Deacons
Aaron Bass
Rich Brooks
Mike Finn
Dan Head
---
In this issue:
What If I Am A One Talent Man? By Marc Gibson
Sermon Outlines:
Noteworthy News: The Church is not a Social Center
---
Identify Yourself
Joe R. Price

A young Christian woman sent me this photo of a public rest room sign she saw recently in Portland, OR. The gender-equality craze has hit a deafening pitch in this part of the country. Recent laws have gone into effect in some states that allow those who identify themselves as the opposite gender to be accommodated by society (lest they be "discriminated" against). If you do not "fall in line" then expect the scorn of an irreverent society to be unleashed against you.

An obvious fact remains true, though it slips past these emotionally confused people: Thinking something is so does not make it so.

Children pretend to be trees; but that does not make them trees. Should an unfortunate child become convinced he is in fact a tree does not change reality; the child is still a human. In like manner, for all the self-loathing, self-denial, inner conflict and emotional distress those who believe they have a crisis of gender identity, one thing remains true: God made male and female (Gen. 1:27). No amount of saying you are female when you are in fact male changes that. Modern medical techniques can alter bodies, but the result is still a male trying to be a female, or a female trying to be a male. This is an issue of the mind. The first step for one who struggles with gender identity is to accept yourself as God made you. Introducing "or those who identity" into the mix advances more confusion, not resolution.

There is a lesson here for Christians. We must not attempt to look like the world. We should unapologetically identify ourselves as who we are – disciples of Jesus Christ. Do not hide your identify, and do not change it. You are the light of the world intended to give light in this dark world of sinful and selfish confusion (Matt. 5:14-16). We follow the Bible, not the wisdom of men or the latest politically correct norm (2 Tim. 3:16-4:2; Col. 3:17). Do not apologize for what is right.

Some churches of Christ are going through an identity crisis, too. Churches of Christ should know who they are and identify themselves without ambiguity (Rom. 16:16). "The church at (insert place)" says little to identify the church that meets there. (Are these brethren ashamed of being a "church of Christ"?) Neither should churches identify themselves with the denominations by innovations that renovate God's order for the work, worship and organization of the local church. Christians identify themselves as a church of Christ by following God's pattern for the local church (1 Cor. 4:17).

God knows your identity; do you? "Do you not know yourselves, that Jesus Christ is in you?—unless indeed you are disqualified" (2 Cor. 13:5).
---
What If I Am A One Talent Man?
Marc Gibson
Jesus taught the Parable of the Talents to His disciples to teach them the need to be productive in the kingdom of heaven (Matthew 25:14-30). Talents were measures of money, and a man delivered these talents to his three servants. To one he gave five talents, to another two, and to another one. Talents were given to each "according to his own ability" (v. 15).
Obviously not all the servants had the same ability because they each received a different number of talents. While one servant could work with five talents, another could only work with two, and another only one. It is a fact of life that everyone possesses different abilities. Some might be a five talent person, or perhaps a two talent person. I might be just a one talent person. What if I am a one talent man?
1. If I am a one talent person, I should not feel inferior to anyone in the work of the Lord. The servant who received one talent was expected to use his ability to work with what he had been given just like the two talent and five talent man. Everyone has work that they can accomplish in the kingdom of God, and no labor is insignificant in the eyes of the Lord.
The church is pictured as a body with parts that are considered as weaker and unpresentable (1 Corinthians 12:20-25). On these we bestow greater honor because they are just as necessary as any other part. Everyone has a vital place in the kingdom of heaven, even the one talent man!
2. If I am a one talent person, I should not "bury" my talent. This was the mistake of the one talent man in the parable of Jesus (v. 25). He said he was afraid because he knew his master to be a demanding man. He should have known that doing nothing would be the worst possible choice he could make. Perhaps he was afraid of losing his one talent. There is no shame or loss in giving every effort to do good with what we have.
A buried talent does no one any good. Our Father in heaven provides blessings and abilities for us to use, not to bury in fear or self-pity. There are things each of us can do to further the cause of the kingdom. Let us do it with one or five talents!
3. If I am a one talent person, I should not forget the reward that awaits the faithful servant. The master told the faithful servants that had gained more talents, "Well done, good and faithful servant; you were faithful over a few things, I will make you ruler over many things. Enter into the joy of your lord" (vv. 21, 23). No matter how many talents you start out with, if you strive to be faithful and fruitful for the Lord, a joyous reward awaits!
No reward awaits those who do nothing. If the five talent man had done nothing he would have heard the same condemnation of the unfaithful one talent man: "You wicked and lazy servant… cast the unprofitable servant into the outer darkness. There will be weeping and gnashing of teeth" (vv. 26a, 30). The joy of reward is worth every effort, every hurdle, and every sacrifice.
Conclusion. You and I may be one talent folks. There is no shame in that. Use that talent to the glory of God. Great good will be done in His service and an eternal reward will be yours!
- The Central Voice, September 2013 via Knollwood Reminder, June 29, 2014
---
The Church of Christ
Joe R. Price
He said to them, "But who do you say that I am?" Simon Peter answered and said, "You are the Christ, the Son of the living God." Jesus answered and said to him, "Blessed are you, Simon Bar-Jonah, for flesh and blood has not revealed this to you, but My Father who is in heaven. And I also say to you that you are Peter, and on this rock I will build My church, and the gates of Hades shall not prevail against it." (Matthew 16:15-18)
The church of Christ was not an afterthought in the mind of God. The church was not built upon Peter or any other man, but upon the foundational truth that Peter confessed, namely, that Jesus is "the Christ, the Son of the living God". Jesus Christ is the foundation laid upon which His church rests (1 Cor. 3:11). The church is important; so important that Jesus purchased it with His blood (Acts 20:28). The strength of the grave could not prevent Jesus from building His church, the redeemed ones. Do not cheapen the church of the Lord by turning it into a social club, a political action committee or a creed-driven agency of human wisdom. The church is the body of Christ and He is its head (Eph. 1:22-23). Since the church is His body, and Jesus is "the Savior of the body", the church and salvation are inextricably connected. Jesus built His church with souls saved by His gospel. He continues to add every saved soul to it (Acts 2:47). We know the church is valuable to Christ. How valuable is the church to you?
-Sword Tips #223, July 17, 2014
---
You can find the complete outline of this sermon plus PowerPoint and MP3 Audio files at
BIBLE ANSWERS
Scripture Reading: Mark 7:14-20
1. Corruption: Rotten, to putrefy, decay; ruined, worthless, Jas. 5:2 (corroded, rusted).
2. Moral defilement of the heart and conduct, Mk. 7:14-23.
I. HELL: CORRUPTION THAT NEVER ENDS.
A. Hell is Described as a Just Punishment of Eternal Corruption, Matt. 10:28; 2 Ths. 1:9; Rom. 2:5-11; Rev. 20:11-15 (10).
B. Where "Their Worm Does Not Die", Mk. 9:43-44 ("everlasting fire", Matt. 18:8).
II. THE PRESENT CORRUPTION OF SIN.
A. Sin Introduced Corruption into the World, Gen. 2:17; 3:17-19; Rom. 5:12; 3:23; Deut. 9:12; 31:29; 1 Sam. 2:12; Psa. 14:1-3.
B. Corruption Flourishes in and from Evil Hearts, Gen. 6:11-12 (5); Deut. 13:13; 2 Tim. 3:8.
C. The Nature of Sin's Corruption, 2 Pet. 1:4; Gal. 6:8; Col. 2:20-2.
III. WARNINGS AGAINST CORRUPTION.
A. Christians can become Corrupt, Heb. 12:12-16; 1 Tim. 4:1-3; Eph. 4:22, 29; 2 Cor. 12:20-21.
B. Churches can become Corrupt, Rev. 2:5; Gal. 1:6-7; Rev. 2:14-17, 20-23.
C. Church Leaders can become Corrupt, Acts 20:28-31; 1 Pet. 5:2-3.
D. Civil Leaders can become Corrupt, Acts 24:24-27. (Rom. 13:4) Prov. 14:34; 31:4-5; 17:23; 16:5-9; Mic. 3:8-12; Amos 5:10-15.
Conclusion
1. The only escape from sin's corruption and eternal corruption is Jesus, Acts 4:12.
3. Only Christ can change the corruption of sin into glory of His image, 2 Cor. 3:18; Col. 3:10.
---
(Current events in the light of Scripture)
The Church is not a Social Center
Joe R. Price
The Faith Chapel Christian Center is a non-denominational megachurch in Birmingham, AL with 6,400 members. Earlier this month it opened an "expansive entertainment complex" called "The Bridge". This $26 million event center has a 12-lane bowling alley, basketball court, fitness center, arcade games and more.
"We believe we can really meet the needs of the community," he told AL.com. "It will bridge people from the world to the kingdom.

"People may not want to come to a church, but they'll come to a bowling alley. People have needs other than spiritual needs. There's a need for safe, clean, uplifting, family-oriented entertainment."

The domes also house a teen dance club, an alcohol and smoke-free nightclub for adults, a banquet hall, indoor playground, and a lookout tower. The over 70-feet-tall tower will be awe-inspiring for visitors, Pastor Moore said. (Alabama megachurch features 12-lane bowling alley, climbing wall, basketball court and more, Brownie Marie, christianitytoday.com)
It is not the work of the local church to be a social center. The Bible does not teach it; it is an innovation of men (Gal. 1:6-10). Many churches of Christ have followed this purely denominational example of church work. Others still object to bowling alleys and climbing walls, but not fellowship halls. We ask: What is the difference? Only the size and the cost; the intent of such work is essentially the same. These are efforts to attract people and keep them spiritually involved – by offering them material things! That is the irony of it all. Satisfying hunger and moral social activities have a place in our lives, but not as the work of the church. Filling the stomach is for the home, not the church (1 Cor. 11:22, 34). Individuals and families arrange entertainment (bowling, playgrounds, potlucks), not the local church. If the work of the local church is entertainment and social activities, then where is the Scripture that says so?

---
Created by Chuck Sibbing, last updated. 07/27/2014
The Spirit's Sword is a free, weekly publication of the Mt. Baker church of Christ, Bellingham, WA
Send all questions, comments and subscriptions to the editor at: ssword@bibleanswer.com