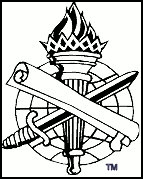 And take…the sword of the Spirit, which is the word of God. Ephesians 6:17
THE
SPIRIT'S
SWORD
Volume XII, Number 02 December 14, 2008
Published by
Mt. Baker
church of Christ
Location:
1860 Mt. Baker HWY
Mailing Address:
P.O. Box 30821
Bellingham, WA 98228
(360) 752-2692
Sunday:
Bible Classes..........9:30 AM
Worship..10:30AM; 6:00PM
Wednesday:
Bible Classes.........7:00 PM
Web sites:
Mt. Baker church
Bible Answers

Editor......Joe R. Price
---
Elders

Morris Bass
Rick Holt
Joe Price
Deacons
Aaron Bass
Rich Brooks
Mike Finn
John Hague
Dan Head
---
In this issue:
---
Moral Recession
John C. Robertson
The front headline of the Tuesday, December 02, 2008 Times Record News read, "Its official, Economy now in Recession." A recession is identified as, "A moderate and temporary decline in economic activity" (AHD). All indicators had been pointing at a recession for quite some time. New home sales have declined, existing mortgages are defaulting, homes are being foreclosed on, credit is harder to come by, banks have little to no money to loan, auto sales are down, and the auto industry
is in need of government aid. One may also look to morality in our country and say that it is in recession as well. Abortion, same sex marriages, and exposed extortion are rampant. These days remind us of the Prophet Isaiah's statement, "The show of their countenance doth witness against them; and they declare their sin as Sodom, they hide it not. Woe unto their soul! For they have done evil unto themselves" (Isa. 3:9). To some it seems that the times we live in are the most evil of all. A simple walk through history; however, proves that the current ungodly days we live in are no different than any other time in the past. Man has been wicked from the beginnings of time.
During Noah's day, "Jehovah saw that the wickedness of man was great in the earth, and that every imagination of the thoughts of his heart was only evil continually" (Gen. 6:5). Hundreds of years latter Moses writes of the people of God saying, "Ye have been rebellious against Jehovah from the day that I knew you" (Deut. 9:24). During the days when the church was newly established Peter said, "Save yourselves from this crooked generation" (Acts 2:40). Time and history prove that man has walked in gross sin from the beginnings of time until now. Moral recession occurred when Satan deceived Adam and Eve and sin entered the world. The apostle Paul wrote, "Therefore, as through one man sin entered into the world, and death through sin; and so death passed unto all men, for that all sinned:" (Rom. 5:12).
The world has seen wickedness in the hearts of men from the dawn of creation. Truly nothing is new under the sun (Eccl. 1:9). Lest we get too discouraged during these days of economic and moral decline and think that there is no hope for mankind let us remember that God has always had His remnant of those who love Him. Paul wrote, "Or know ye not what the scripture saith of Elijah? How he pleaded with God against Israel: Lord, they have killed thy prophets, they have digged down thine altars; and I am left alone, and they seek my life. But what saith the answer of God unto him? I have left for myself seven thousand men, who have not bowed the knee to Baal. Even so then at this present time also there is a remnant according to the election of grace" (Rom. 11:2-4). We are not alone. God has many saints around the world that have not bowed their knee to the hedonistic society in which we live.
God's grace and mercy never ceases to amaze me. Man has lived in a wicked state practicing the vilest of violations against God's will yet the Lord forgives. The Corinthian brethren were convicted of a list of very gross sins yet the apostle Paul writes, "And such were some of you: but ye were washed, but ye were sanctified, but ye were justified in the name of the Lord Jesus Christ, and in the Spirit of our Lord" (I Cor. 6:11). We ought to all seek out the Lord's forgiveness. Those who humble themselves before the Lord by admitting the error of their ways and seeking God's mercy will not be disappointed (see Matt. 5:3ff). Forgiveness, heaven, and eternity are at stake in all of our lives. Let us press through this generation of moral recession as the faithful have always done.
-The Floral Heights Informer
---
What Kind of a Fan are You?
Joe R. Price
The NFL season is approaching the playoffs and the college football bowl games are set; a football fan's dream come true.
Years ago I heard CBS radio advertising their NFL broadcasts and something caught my attention. Greg Gumble, the sports announcer at the time, was defining the sports fan's attitude toward football. Two points stood out. First, the true fan never complains about the amount of football games there are to watch. He is anticipating and ready for the action. Secondly, the true fan never gets enough; he always wants more. Gumble said not to forget that "fan" is short for "fanatic," and that is what true football fans are.
There was a lot of truth to that commercial. Football fans are fanatical about their teams. And, it takes something very important to keep them from watching their favorite team.
There is also a difference between sports fans and Christians. Unlike the football fanatic, we are not spectators; we are participants. We are in the game. This is all the more reason why we must be fully committed to Christ (Matt. 22:37).
A fan is an "enthusiast" or a "devotee." The Christian should be a fan, too; he or she is devoted to Jesus (Lk. 9:23). The Christian's enthusiasm for Christ will be reflected in his whole life (Gal. 2:20). He does not grow weary of obeying Jesus and he does not complain about his duty (Gal. 6:9; 1 Jno. 5:3). The Christian cannot get enough of serving Christ and others. What about us? Are we as enthusiastic about being Christians as we are about football (non-football fans may insert their own interest)?
Let's be fans of worshiping God. The early disciples "continued steadfastly in the apostles' doctrine and fellowship, in the breaking of bread, and in prayers" (Acts 2:42). They daily worshiped together, honoring God and teaching His gospel (Acts 2:46; 5:12). In the face of threats and mistreatment they were unafraid and not deterred from worshiping the God who had saved them by His grace. These saints were obeying the command not to be "forsaking the assembling of ourselves together, as is the manner of some, but exhorting one another" (Heb. 10:25). And, these early Christians suffered greatly for their faithfulness to Christ (Heb. 10:32-34). But, they were enthusiasts. How unlike us many times, when we allow most anything to keep us from assembling with the saints to worship God. Many have turned worship into an "I'll be there IF I CAN" situation instead of having an "I'll be there WHATEVER IT TAKES" attitude. Fans of worship never complain about worshiping God because it is what they long for. They aren't the clock watches who worry about what time it is. No, they can't get enough of it! What about you?
Let's be fans of Bible study and its application. The Bible teaches us Christians to be like newborn babies and "desire the pure milk of the word, that you may grow thereby" (1 Pet. 2:2). Babies are fans of milk! Why aren't we fans of God's word? Oh, we enjoy hearing it taught a couple of times a week, but are we so devoted to it that we actually read it every day? Do we read it so that we can obey it in our lives? Knowing God's word helps us be approved before God by teaching us how to live the truth of God in our lives (2 Tim. 2:15). The word translated "study" in the KJV is translated "Be diligent" in the NKJV. It sounds like we ought to be "fans" of Bible study and application doesn't it? Otherwise, we will be ashamed of ourselves. If you feel ashamed of not studying God's word as often or as diligently as you should, you can change that. Hunger and thirst for its blessings (Matt. 5:6). Never complain about the amount of time needed to study God's word. Be a fan of the Bible!
Let's be fans of spreading the gospel. The early Christians were (Acts 8:4; 17:6; 1 Ths. 1:8). They knew the power of the gospel to save souls and they knew that if they did not tell it to the lost, no one would (Rom. 1:16; 10:13-17). Like Jesus, the apostles and early Christians, we need to feel the urgency of reaching out to the lost (Matt. 9:36-38). It could be a weekly Bible study in your home, a conversation at work, a letter to a friend. There are many opportunities, but we must be devoted. Remember, fans love to talk about their team. Do we love to talk about Jesus and His gospel? Are we fans?
---
Must a Thing be Prohibited?
C. R. Nichol
Some think they are at liberty to introduce anything into God's worship providing God has not, in so many words, prohibited it. This is evidently a mistake. Such a plan of procedure would open the flood gates for innumerable innovations. On this principle every kind of food and drink might be brought into the Lord's supper, and burning incense might be added to the worship. We must remember that law is inclusive and exclusive, including the things commanded and excluding all else. This principle is too well known to need argument. Besides, in religious matters, God alone has the right to guide men, and when man undertakes to add forms of service or worship not authorized by God's law, he assumes prerogatives which belong exclusively to God. He is presuming to take the office of God; one who has proper reverence for God so regards Him.
---
"When humility says, "Look at me," it ceases to be humility and becomes arrogant self-righteousness. Obtrusive humility is only a cloak worn to be seen by men."
"It is sometimes hard to tell whether a man is full of enthusiasm or simply so full of egotism that he thinks nothing will be done right unless he looks after it."
"Some preachers manipulate the people; others teach them."
Doctrinal Discourses,
R. L. Whiteside, page 110
---
Created by Chuck Sibbing. 03/17/2009
The Spirit's Sword is a free, weekly publication of the Mt. Baker church of Christ, Bellingham, WA
Send all questions, comments and subscriptions to the editor at: ssword@bibleanswer.com